9 puppies found abandoned in cooler with closed lid, sheriff says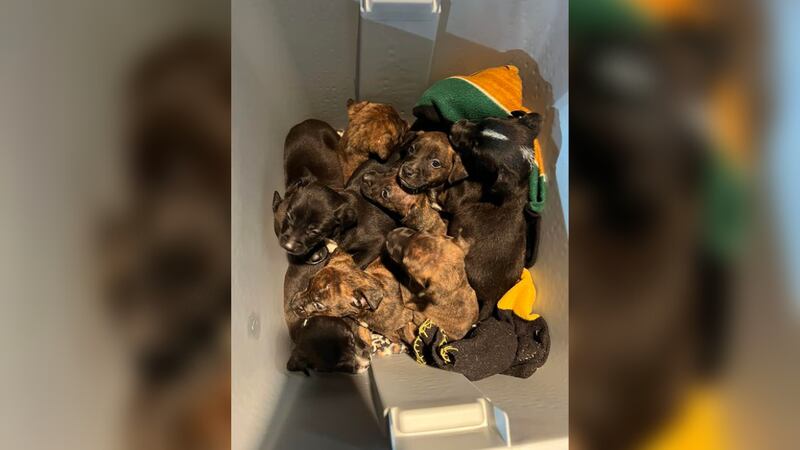 Published: Jan. 23, 2023 at 2:37 PM EST
LINDEN, Tenn. (WSMV/Gray News) - Authorities said nine puppies were found in a cooler with a closed lid in Tennessee on Saturday.
Perry County Sheriff Nick Weems said someone heard faint cries coming from nearby a dumpster behind the firehall in Linden. When the person investigated, they found the cooler and the puppies. Weems said a few of them were almost dead.
Weems said the pups were taken to the jailhouse where they are being taken care of by female inmates.
"We are currently investigating the matter and will likely charge the one responsible in the next few days," Weems said on his personal Facebook page.
WSMV reports four of the puppies have been adopted so far. Weems said they are still looking for anyone interested in adopting one or all.
Anyone who is interested is encouraged to visit the Perry County Jail at 582 Bethel Rd, Linden, Tennessee.
Copyright 2023 WSMV via Gray Media Group, Inc. All rights reserved.