Scattered Snow Showers Develop with Bitter Cold Temperatures by the Weekend
Published: Jan. 30, 2023 at 7:42 AM EST
PRESQUE ISLE, Maine (WAGM) - Good morning and happy Monday. Yesterday we had some snow develop and move into the county through the afternoon and into the evening. While we didn't see as much impacts from this system, we did have a few places pick up on some accumulation.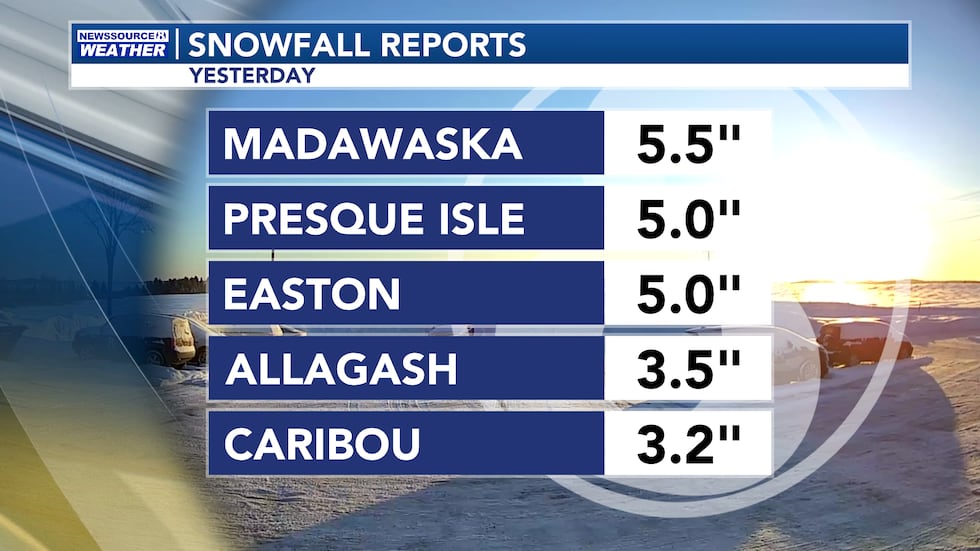 The highest totals came from the north. We can see Madawaska picked up just under six inches. Here in Presque Isle we had five inches. Depending on where you were in the county, dry air did makes its way into the region impacting the totals. In the western half of the county, Allagash picked up just under four inches.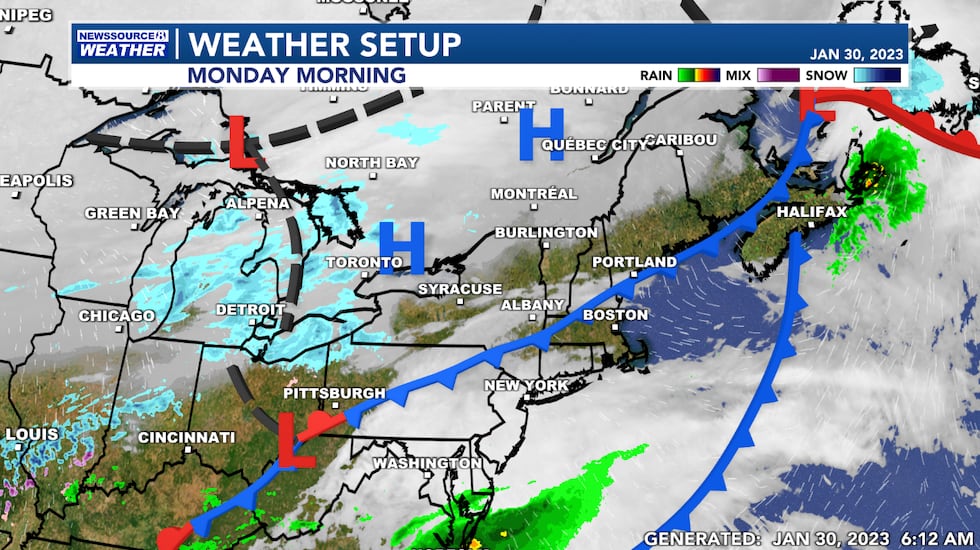 This morning's weather setup shows the low pressure system that brought us the snow yesterday now sitting just off to our east. That has left us with the cloud cover this morning, but we will remain dry until this evening. That's when I'm expecting some scattered snow showers to develop. They likely won't amount to much, but it will likely cause some slick spots on the roadways. This low pressure system continues to pool in the cooler air with it. And the cooler air does look to stick around throughout the next couple of days.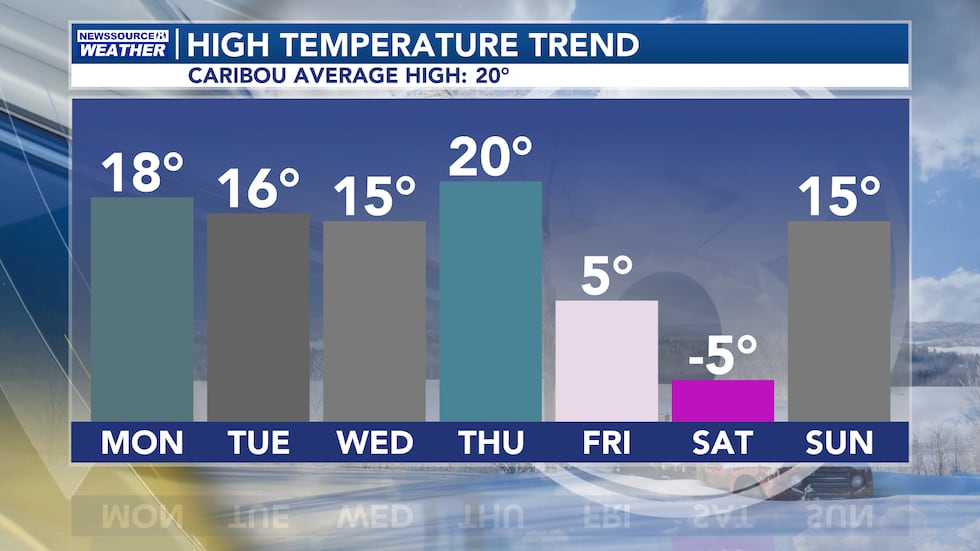 Looking at our high temperature trend, most of us will struggle to even make it past the mid teens this week. The warmer of the next couple of days does look to be towards the end of the week where our highs will have a better chance of reaching the lower 20s. One thing I wanted to focus on is the weekend. Right now it is looking to trend very cold with high temperatures not even making it into the single digits. This of course will not factor in the wind chill, so this is something we will continue to watch for you throughout this week.
Going hour by hour for you, most of us will be waking up to the cloud cover. While this model is picking up on some breaks in the cloud cover, I don't think that will be the case. By lunch time, all of us will be blanketed in the cloud cover. The better chance for any scattered snow showers to develop will be towards the afternoon and into the evening commute. With that in mind, you will want to take a couple extra minutes on your drive home. Most of us will likely see a second round of scattered snow showers. I'm not expecting this to amount to much of anything given how quick they will be to move out of the region. At best I think most areas will pick up on between a dusting and an inch. We do look to clear things out overnight, but clouds will stick around. Even though clouds will stick around this evening, our overnight lows will fall back into the lower single digits.
Our weather pattern remains quiet through the end of the 8 day, but temperatures will rapidly cool off for the weekend. Have a great day!
Copyright 2023 WAGM. All rights reserved.