Blowing Snow Expected Throughout the Day Making Travel Difficult
Published: Mar. 6, 2023 at 8:35 AM EST
PRESQUE ISLE, Maine (WAGM) - Good morning and happy Monday. We had more sunshine build into the region in time for the second half of the weekend, but the big story this morning is the gusty winds we have been experiencing the past couple of hours.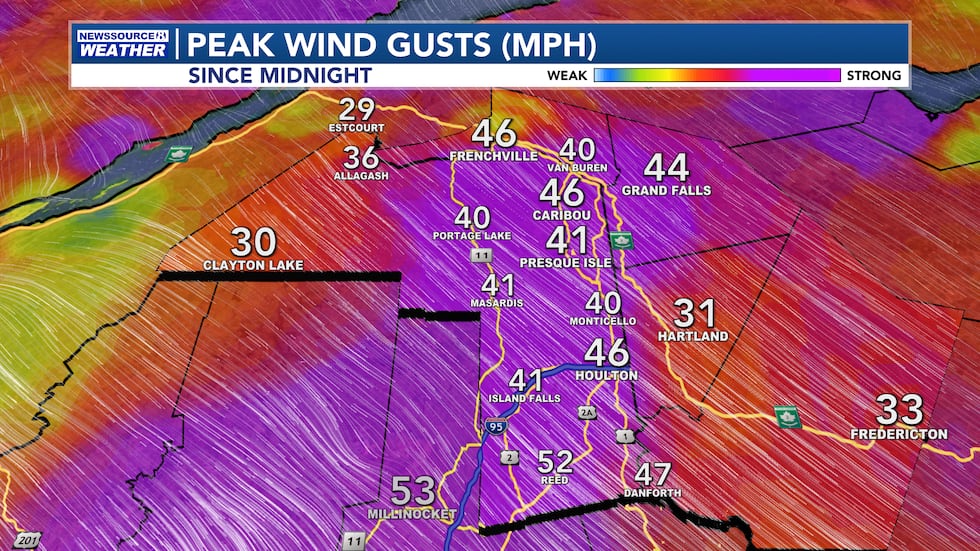 Looking at some of our maximum wind gusts recorded since midnight, most spots had gusts between 35 and 40 mph. In fact some locations in points far north experienced wind gusts close to the 50 mph mark.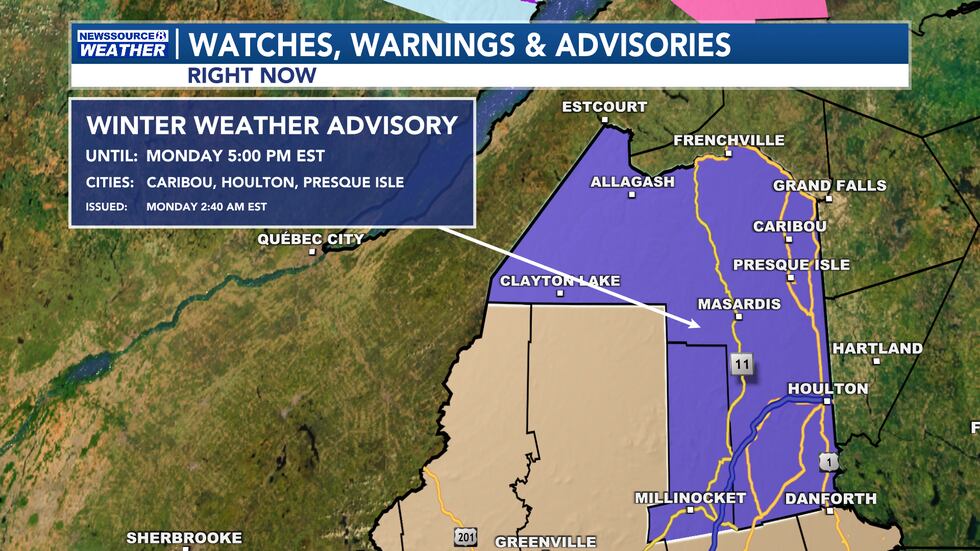 Not only have these gusts been impacting our feels-like temperatures or wind chills, but the other concern throughout the day will be for the potential for blowing snow onto the roadways reducing visibility. You will want to keep that in mind for your travel plans. That is why the National Weather Service has placed the region into a Winter Weather Advisory until later on this evening.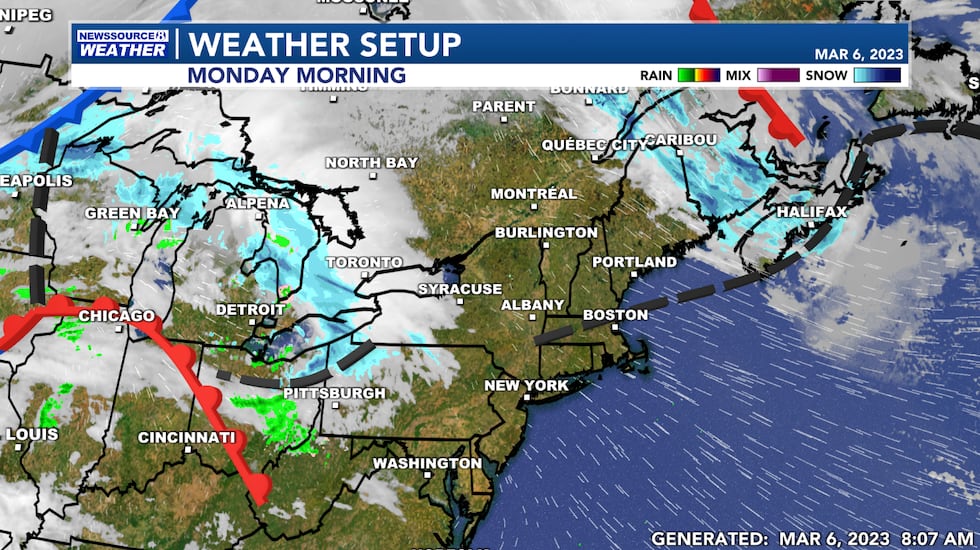 This morning's weather setup shows an area of low pressure well into the Canadian Maritimes. However, because we do have two stronger areas to our east and west the system is moving back into the region providing us with some snow showers this morning. Timing things out for you today, the better chance for any accumulating snow with the snow showers will be centered towards points north based on the placement of the low pressure system. Most of the snow shower activity does look to wrap up by the time we head towards mid to late morning. That will leave us with some lingering cloud cover well into the overnight hours as well. Lows do look to fall back into the upper teens and lower twenties.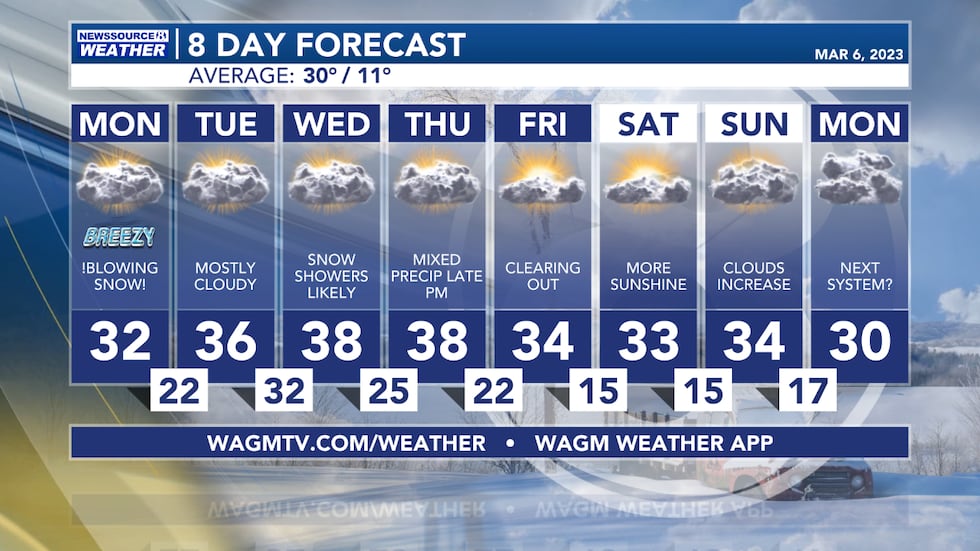 Temperatures do look to increase looking ahead to the next couple of days climbing into the upper 30s and even lower 40s by mid work week. This will likely cause things to become a bit more unsettled so this is something we will continue to watch for you.
For more on today's forecast tune in to this morning's Weather on the Web Video Forecast. Have a great day and stay safe!
Copyright 2023 WAGM. All rights reserved.