Snow Showers and Blowing Snow Continues into Tomorrow
Published: Mar. 14, 2023 at 7:05 PM EDT
PRESQUE ISLE, Maine (WAGM) - Good evening everyone and happy Tuesday. We ended up having a milder day across the county thanks to some filtered sunshine that we saw over northern parts of the county. That's where high temperatures were able to reach the lower 40s. Most spots were very close to the 40-degree mark, with spots missing the mark being off it by a degree or two.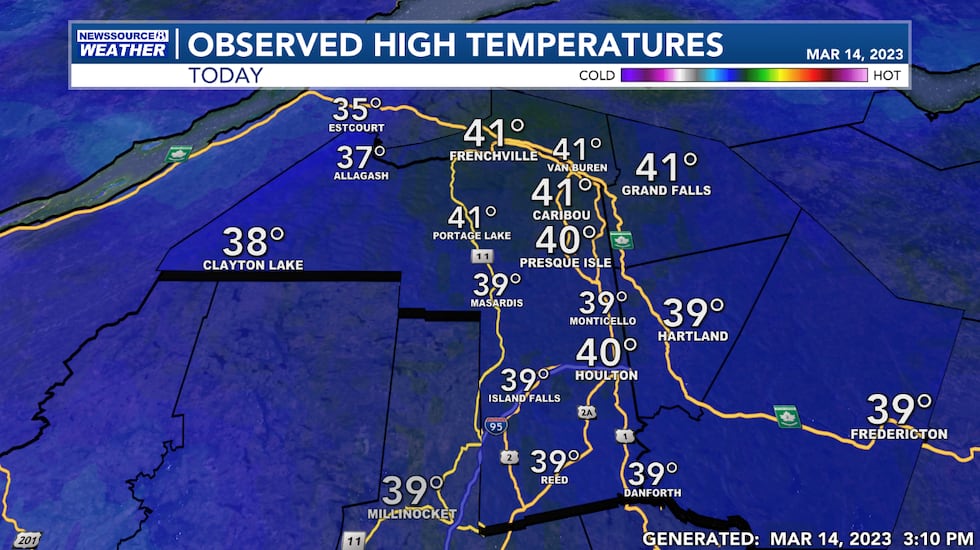 This evening's weather setup shows the area of low pressure responsible for snow shower activity later tonight. As this low continues to strengthen over the next couple of hours, expect snow showers so overspread the area from southeast to northwest. These snow showers will continue to be light to moderate in nature going through the rest of the overnight hours, before tapering off to scattered to isolated activity. This will continue to be the case going into tomorrow, with precip ending for everyone by tomorrow afternoon and evening. Thursday is another unsettled day with mostly cloudy skies as a front passes through. That will set us up for some improvement in our weather briefly for the end of the work week.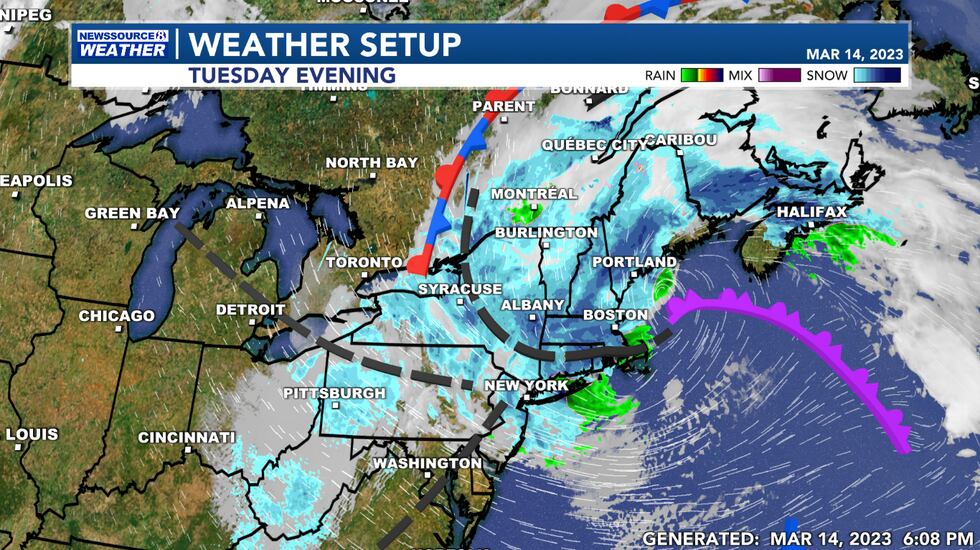 The National Weather Service has issued Winter Weather Advisories for the entire county beginning later this evening and continuing through the morning hours tomorrow. The main concern with this system will be very slippery travel during the overnight hours. Please be mindful of this if you do have to travel and leave yourself plenty of extra time to get where you're trying to go.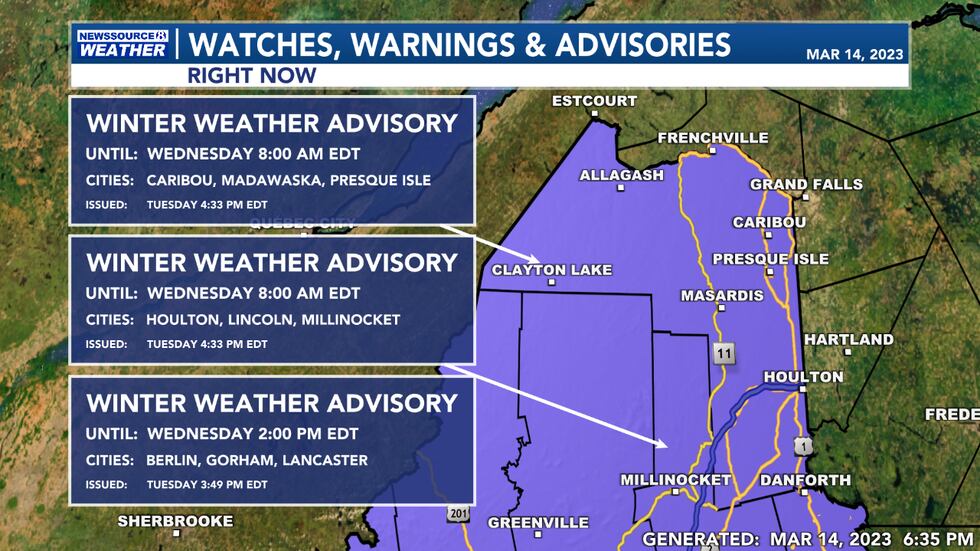 Going hour by hour through the rest of this evening continues to show light to moderate snow working into the county, with steady snow expected for everyone going into the early morning hours of Wednesday. At this point, the system begins to lose energy as waves of snow look to become lighter in nature. This will result in snow showers mainly being confined to western parts of the county by Wednesday morning. Wednesday overall ends up being a cloudy day, with isolated to scattered snow showers still present across the county. It's not until the late afternoon and evening hours of Wednesday that snow showers finally taper off for everyone, leaving us with cloudy skies going into tomorrow night. High temperatures tomorrow are expected to be a few degrees cooler than today, but still mild making it into the lower to mid-30s. With spots hovering above the freezing mark, any precip that falls during the day tomorrow will likely be either mixed, or a plain rain. Northerly winds continue to be gusty during the day tomorrow, which will keep blowing snow a concern at least during the morning hours. As temperatures warm up going into the afternoon, blowing snow will no longer be a concern.
I've adjusted the snowfall map once again with this system. Now that temperatures are looking warmer through the duration of the system compared to what they were originally looking like, snowfall totals will likely be lower due to it being a heavier and wetter snow. I think the lowest amounts will still be seen the further north and east you are in the county, with totals increasing working your way west into some of the higher elevation sections of the county. Depending on how fast the low pressure can exit the region tomorrow, along with snow shower activity lasting through the day, will ultimately determine some of the higher end snowfall amounts.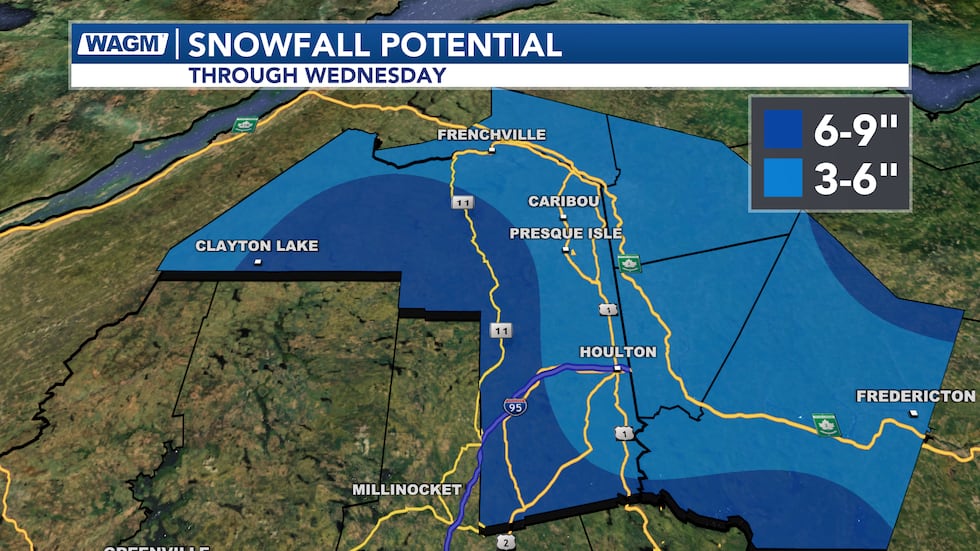 For more details on the forecast, make sure to check out this evening's Weather on the Web Video Forecast attached to this article. Stay safe out there!
Copyright 2023 WAGM. All rights reserved.