Maine legislature passes bill to develop offshore wind energy industry in the Gulf of Maine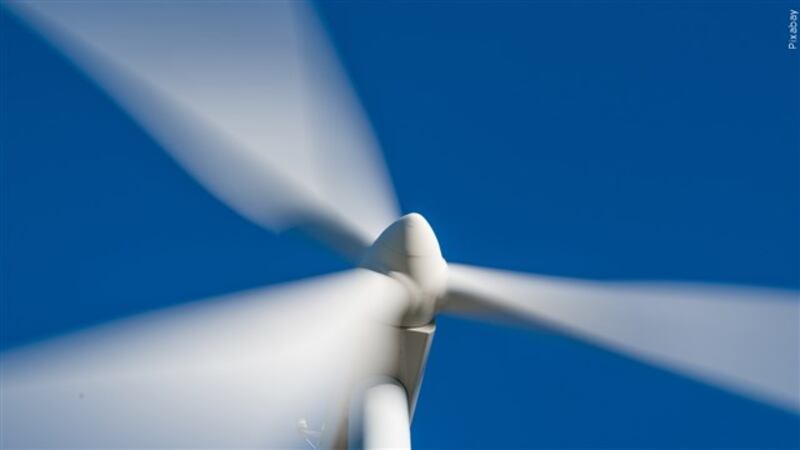 Published: Jul. 27, 2023 at 10:14 AM EDT
AUGUSTA, Maine (WAGM) - On July 26, 2023, the Maine Legislature passed amended bill "An Act Regarding the Procurement of Energy from Offshore Wind Resources" (LD 1895), which aims to develop offshore wind in the Gulf of Maine while maintaining good-paying jobs for Maine workers. The bill has been sent to Governor Janet Mills.
LD 1895 is sponsored by Senator Mark Lawrence, who stated, "Record-setting temperatures, dangerous and unpredictable storms and rising ocean levels and temperatures demonstrate the urgency of developing offshore wind and meeting our state's goals for renewable energy. I'm grateful to my fellow legislators for supporting this bill. LD 1895 represents a detailed path to smart offshore wind development that will benefit our environment, Maine workers and coastal communities."
Jack Shapiro, the Climate and Clean Energy Director at the Natural Resources Council of Maine, commented, "This commitment to building an offshore wind industry for Maine shows that by working together we can do big things for our climate, economy and communities. Legislators and Governor Mills are moving us decisively towards a clean energy future that will bring thousands of family-supporting jobs, protect the rich array of wildlife in the Gulf of Maine, avoid conflicts with important fishing grounds, and put us on a path to meet a goal of 100% renewable energy by 2040."
Some of the main goals of the bill are to:
- Procure 3 GW of offshore wind power in the Gulf of Maine by 2040, which will create affordable, reliable wind power for communities.
- Incentivize wind projects that responsibly protect wildlife, habitats and fisheries in the Gulf of Maine. This includes monitoring the impacts of offshore wind power projects on the marine environment to ensure minimal impact.
- Create good-paying jobs and ensure inclusive benefits for Maine's vulnerable communities, including recruiting local, underrepresented populations.
- Help meet Maine's bipartisan emissions reduction targets.
- Develop a preconstruction stakeholder engagement process to solicit comments from and consult with federally recognized Indian tribes and environmental justice populations.
Copyright 2023 WAGM. All rights reserved.