Chamber of Commerce Welcoming Fall with Apple Crisp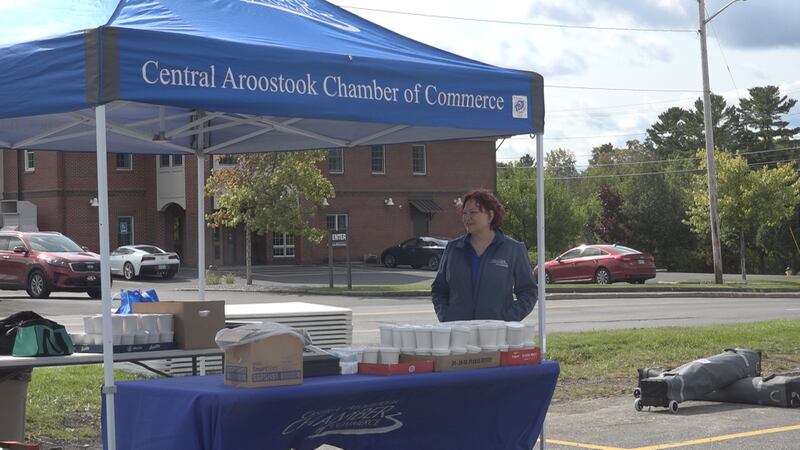 Updated: Sep. 21, 2023 at 6:30 PM EDT
PRESQUE ISLE, Maine (WAGM) - The Central Aroostook Chamber of Commerce had a very sweet fundraiser today. It was their Annual Apple Crisp sale. The apple crisps were freshly baked and topped off with whipped cream. Sales started at 9 a.m. and went on until the apple crisps were sold out.
LaNiece Sirois is the Executive Director of the Central Aroostook Chamber of Commerce.
Sirois said, "Welcome to Fall is our annual apple crisp. And so that's how we welcome fall in, is with a nice tasty apple crisp. I think we sold about 1600. So, we had about 20 - 25 volunteers to help today so half of them stayed here and assembled the apple crisps and then the other half actually delivered to the businesses. We actually delivered 1000 pre-orders today. So it was really a great way to welcome in Fall."
Jodi Nickerson stopped at the stand to buy some of the apple crisp Sirois was selling.
Nickerson said, "This is my first apple crisp of the season. I was also here early this year for their strawberry sales, but they sold out."
The funds raised will go towards the Chamber of Commerce's efforts to serve the business community.
Copyright 2023 WAGM. All rights reserved.