Smoky Skies Continue this Weekend, with Nice Weather Lasting into Next Week
Published: Sep. 29, 2023 at 6:57 PM EDT
PRESQUE ISLE, Maine (WAGM) - Good evening everyone and happy Friday. Sunshine lasted into the day today, even as high pressure weakened slightly to the north of us. This left us with a few cloud and a plume of wildfire smoke working back over the region today. Smoky skies are expected to last into the weekend as light winds continue into the day tomorrow. This means not much change in our weather, but also not much movement of the smoke, resulting in another smoky and hazy day in store for tomorrow. Smoky weather is expected to continue until a change in wind direction or wildfires stop burning, both of which aren't expected anytime soon.
This evening's smoky skies contour shows how much of the state and parts of New Brunswick are dealing with heavy smoke at this moment. With light winds expected over the next 24 hours, smoke isn't expected to change much from its location now. This will leave us with more smoky weather in store for tomorrow, before some possible movement during the day Sunday.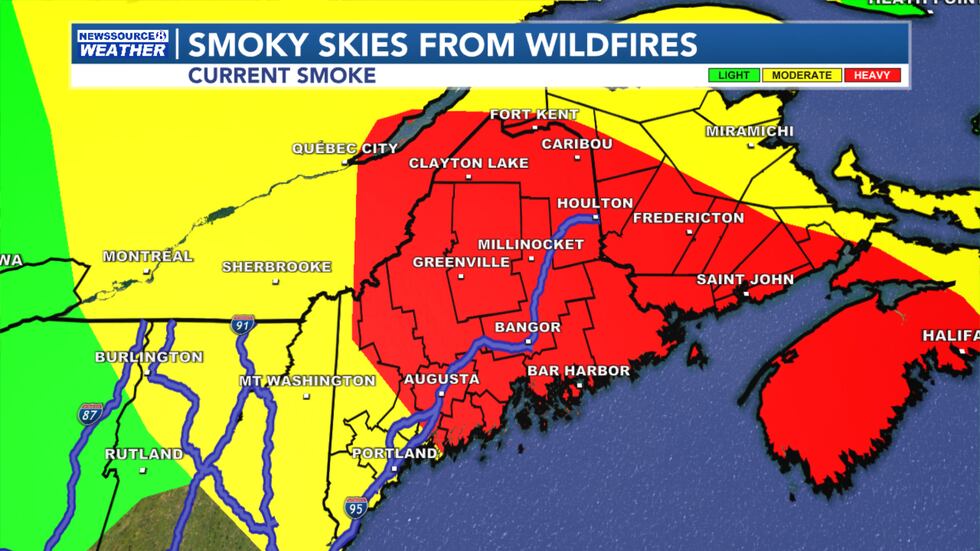 Going hour by hour through the rest of tonight shows a few clouds lingering across the county. Low temperatures are once again expected to fall back into the upper 30s and lower 40s by tomorrow morning, which will be very close to the dew point. Areas of fog are likely to develop just before sunrise Saturday morning, resulting in a foggy and gloomy start to the day tomorrow.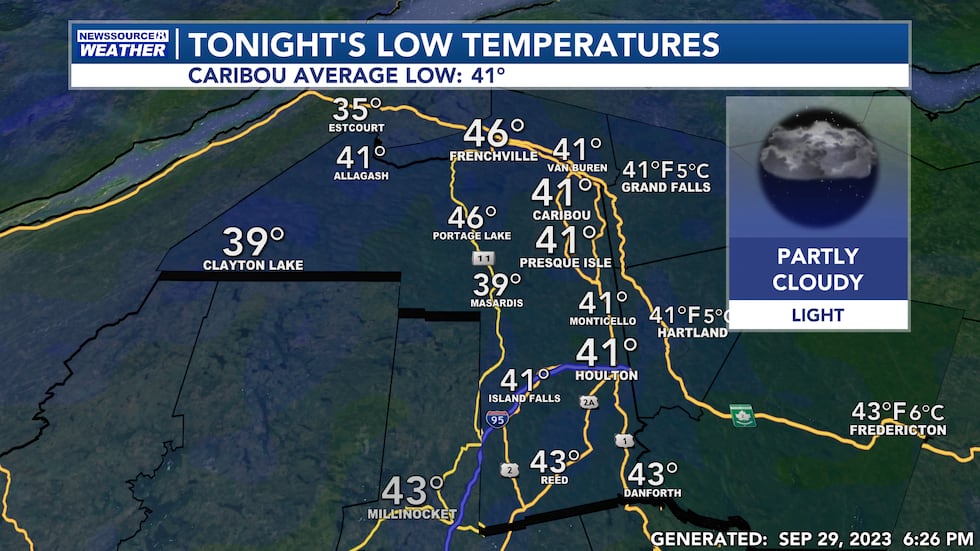 After fog burns off during the morning hours tomorrow, expect more hazy sunshine during the afternoon hours. This continues the stretch of nice weather as high pressure looks to re-develop off to our west during the second half of the weekend. High temperatures tomorrow are expected to climb up into the upper 60s and lower 70s once again. Light winds combined with the hazy sunshine will prevent temperatures from warming up any further.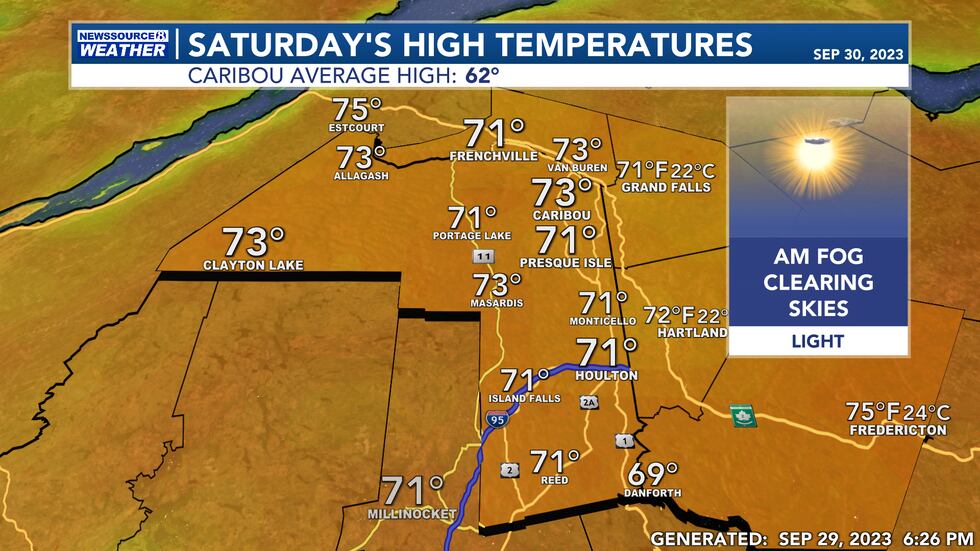 Sunday could feature less haze and smoke over the region if winds shift into the west. Right now the latest computer model runs have high pressure re-developing further to the south and west of us during the day Sunday. If this happens, westerly winds would be able to bring in slightly cleaner air from central parts of the U.S. However, the trend with this area of high pressure has been further to the north, resulting in more of a northwesterly flow, which would only work to funnel wildfire smoke into the region. High temperatures Sunday have a chance of making it into the lower to mid 70s for most places across the county if we're able to see more sunshine and less haze. If wildfire smoke is thick once again like we'll likely see during the day Saturday, then high temperatures will likely struggle to warm up into the lower 70s.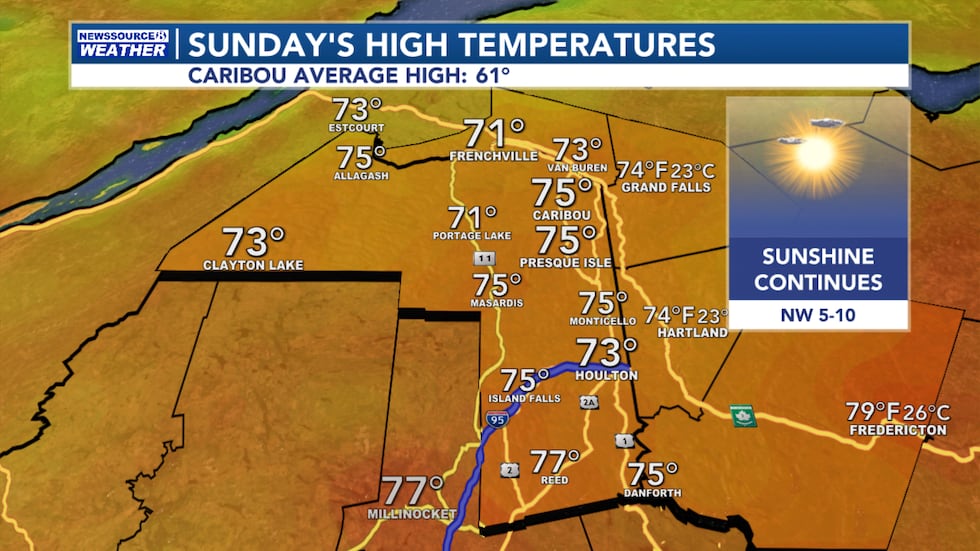 For more details on the forecast, make sure to check out this evening's Weather on the Web Video Forecast attached to this article. Have a great weekend!
Copyright 2023 WAGM. All rights reserved.