A Closer Look: Question 2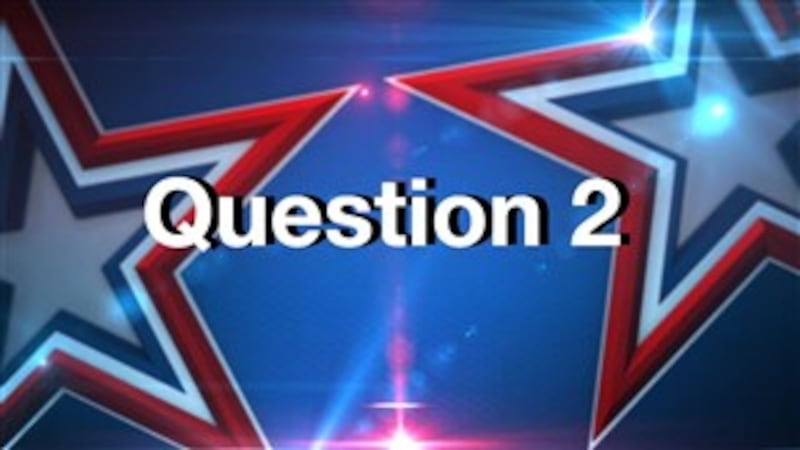 Published: Nov. 6, 2023 at 5:38 PM EST
PRESQUE ISLE, Maine (WAGM) -
Referendum Question 2 on this year's ballot deals with an issue that has garnered national attention recently, foreign interference in elections. The questions reads:
Do you want to ban foreign governments and entities that they own, control, or influence from making campaign contributions or financing communications for or against candidates or ballot questions?
A "yes" vote supports prohibiting foreign governments, or entities with at least 5% foreign government ownership or control, from spending money to influence ballot measures or candidate elections.
A "no" would maintain the status quo, allowing foreign entities to spend money to influence candidate elections or ballot measures.
Senator Richard Bennett of Oxford was the sponsor of the bill that became Question 2. The original bill was vetoed by Governor Janet Mills in 2021, along with a similar bill earlier this year.
"A couple of years ago the Federal Elections Commission ruled that they didn't have any jurisdiction to exclude foreign governments from referendum campaigns at the municipal and state levels. There is a federal law that prohibits foreign governments from being involved in candidate elections, and we've seen, notwithstanding those laws, there's been some meddling. It's up to the states, according to the FEC to close the loophole."
If passed violating these provisions would be considered a Class C crime, with financial penalties reaching up to $5,000 or double the amount involved in the violation, whichever is greater. It also would direct media outlets to use their due diligence to prevent the distribution of material funded by foreign government-influenced entities. In addition if passed it would also call on each member of Maine's Congressional Delegation to actively support and promote an effective anticorruption amendment to the United States Constitution.
"I think elections in the United States and in Maine are FOR citizens, we know that clearly and so to allow foreign governments to spend a lot of money to influence citizens when they themselves don't have the ability to vote is nonsensical to me" says Sen. Nicole Grohoski – (D) Hancock.
So far this election, over 847 million dollars has been spent in support of this measure, while 0 dollars has been spent to oppose. Likewise, the number of vocal supporters for Question 2 greatly outweigh the opposition. Dana Connors, who represents the Maine State Chamber of Commerce, says this measure could exclude foreign investors that hold stakes in the state.
"We oppose that, I mean, when you look around our state and you look at the number of entities that are foreign investors that have become part of our community, part of our state and have made significant investments. I think when an issue comes up in the form of a referendum or otherwise, they SHOULD have the opportunity, the ability to participate. I think it's wrong if they don't."
In a letter from Governor Mills to the legislature dated July 19 of this year, she outlines her concerns on the issue, primarily potential first amendment violations and the regulation of political speech. While it can be hard to determine what the potential consequences of either outcome, one thing is clear: Question 2 has reignited a crucial debate over the balance between foreign investment and the integrity of Maine's democratic processes.
For more information regarding Question 2 please visit:
https://www.maine.gov/sos/news/2023/2023CitizensGuideOnline.html
https://ballotpedia.org/Maine_Question_2,_Prohibit_Foreign_Spending_in_Elections_Initiative_(2023)
https://www.maine.gov/governor/mills/sites/maine.gov.governor.mills/files/inline-files/7.19.23_LD%201610%20Letter.pdf
Copyright 2023 WAGM. All rights reserved.