Aroostook League Fall All Stars Announced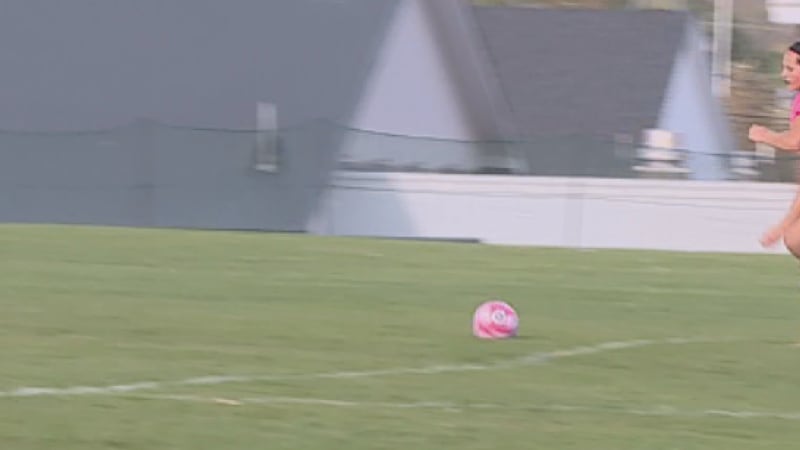 Published: Nov. 7, 2023 at 12:40 PM EST
PRESQUE ISLE, Maine (WAGM) -The Aroostook League has recognized athletes for their performance on the field, on the course and on the cross country trails.
Here is the list of All Aroostook selections for the fall.
Aroostook League
2023 Fall All-Aroostook
Boys Class B/C Soccer
Caribou: Dylan Bouchard, Owen Corrigan, Damarion Gagnon, Sam Hebert, Dawson St. Pierre; Fort Kent: Max Bois, Ethan Daigle, Walker Marquis, Kaden Theriault, Max Wegener; Houlton: Brandon Barton, Konnor Lynds, Adrian Norton; Presque Isle: Jack Buck, Sam Donohue, Isaac Staples.
Boys Class D Soccer
Ashland: Inyas Janoch, Blake Vincent; Central Aroostook: Carson Cushman, Ethan Cushman, Jonah Tweedie; Easton: Augustus Bonner, Chase Flewelling, Owen Sweeney; East Grand: Nathan Frye, Gauge Osgood; Fort Fairfield: Cayden Ala, Joel Cormier, Micah Daigle ; Hodgdon: Hunter Duttweiler, Oisin Gardiner; Katahdin: Calvin Richardson; Madawaska: Chris Boucher, Nick Poitras, Sam Thibeault; MSSM: Quinn Smith; Southern Aroostook: Ethan Collier Trafton Russell; Washburn: Roegan Rosi-Carney, Avery Nadeau, Garrett Plourde; Wisdom: Jack Desjardins, Dawson Gagnon, Camden Pelletier, Landon Picard: Van Buren: Addien Davies, Dawsyn Searles.
Girls Class B/C Soccer
Caribou: Ainsley Caron, Amelia Godin, Brianna Levesque, Madelyn Morrow, Jillian Zieglar ; Fort Kent: Julia Cyr, Allie Fournier, Hannah Lovely, Madeline Philbrook, Shelby Theriault ; Houlton: Gabby Gentle, Mylee Sylvia; Presque Isle: Peyton Boinske, McKayla Guerrette, Jayden Harvel, Olivia Locke, Astra Laughton.
Girls Class D Soccer
Ashland: Layla Burby, Michaela Carney, Emma Doughty, Maggie Landeen, Macy MacLean; Central Aroostook: Lilly Burtt, Abby Haines, Izabel Pryor; East Grand: Jayden Williams; Easton: Grace Ellis; Fort Fairfield: Brianna Osterblom, Hodgdon: Meghan Peters, Anna Oliver; Katahdin: Hunter Hartsgrove, Madawaska: Payton Pelletier; MSSM: Aubrey Ainsworth, Elizabeth Rethman; Southern Aroostook: Emmalee Landry, Ally Shields, Cami Shields, Madison Shields; Washburn: Hailey Cote, Chelsea Hobbs; Wisdom: Kamryn Clavette, Ava Lerman, Lilly Roy, Colleen Thamson.
Boys Cross Country
Caribou: Seth Dubay, Tewolde Stewart, Harrison Landes, Jacob Violette; Ft. Kent: Quin Michaud, Alden Reardon Houlton/GHCA: James Brady, Braden Drake, Malachi Witmer; MSSM: Ben Uhlenhake; Washburn: Roegan Rosi-Carney, Garrett Plourde, Isaac Sines.
Girls Cross Country
Caribou: Maggie Bell, Annabelle Haily; Fort Kent: Rowan Tanguay; Houlton/GHCA: Teanne Ewings, Natalie Johnson, Katie McQuarrie, Andrea Ross, Leann Ross; Presque Isle: Taylor York.
Golf
Ashland: Ellie Calhoun; Caribou: Ty Hunter, Matt Pellietier, Lars Spooner; Central Aroostook: Wyatt Allen, Abram McCrum; Fort Fairfield: Cayden Ala, Michael Bruce, Graedon King, Brett Senal; Fort Kent: Kayden Theriault, Mason Pelletier; Hodgdon: David Tuttle, Jacob Tuttle; Houlton: Thadeus Gentle, Patrick Marino; Madawaska: Isaac Beaulieu; Presque Isle: Cooper Boinske, Jack Boone, Gavin Dunleavy, Owen MacKinnon, Grant Stubbs,
Copyright 2023 WAGM. All rights reserved.