New Heating Telethon Guidelines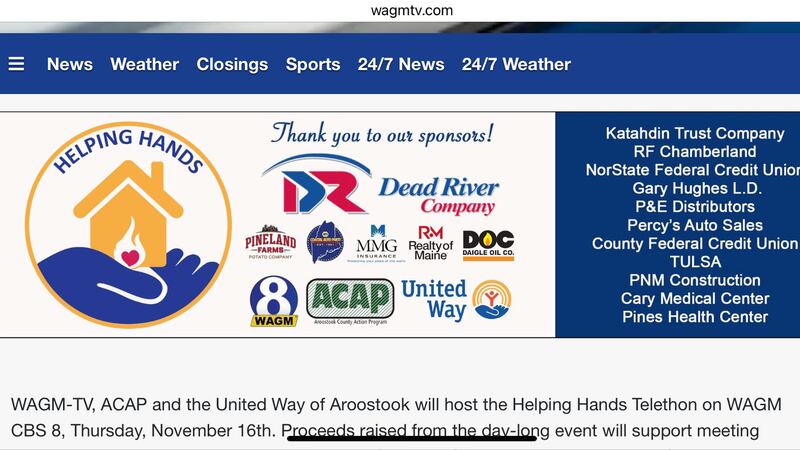 Published: Nov. 14, 2023 at 5:44 PM EST
AROOSTOOK COUNTY, Maine (WAGM) - Guidelines have changed to allow more people to access the emergency heating telethon dollars this year. Many people will be facing the choice of heating their home or putting food on their table. To ensure the telethon dollars reach as many people as possible, a change has been made to the qualifications.
Kelly Landeen, the Vice President and General Manager of WAGM, says, "We opened it up to anyone in need. So, if you find yourself in an emergency situation, your oil tanks down to less than a quarter of a tank, you can call ACAP and they will go through a couple of questions with you and help set up for the emergency fuel delivery."
Sherry Locke, Chief Administrative Officer for ACAP says, "We removed those income barriers. We really want it to be for folks who are in an emergency situation, who have no other resources and are reaching out to ask for help."
The benefit will be the equivalent to 100 gallons of heating oil. To donate you can visit our website at wagmtv.com or call us on telethon day.
Copyright 2023 WAGM. All rights reserved.