Real Estate Matters: 10.31.2023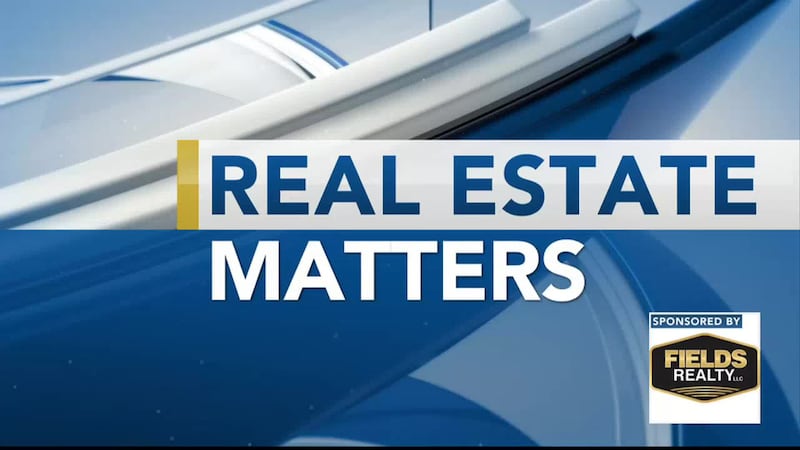 Published: Nov. 14, 2023 at 6:44 AM EST
|
Updated: Nov. 16, 2023 at 9:33 AM EST
PRESQUE ISLE, Maine (WAGM) -On this segment of Real Estate Matters talking about the impact climate change can have on the real estate market.
Are You a Homebuyer Worried About Climate Risks? As the specter of a changing climate looms large, the world braces for unprecedented challenges. One of those challenges, especially in the realm of real estate, is the growing impact of natural catastrophes on property portfolios, homeowners, and communities. It's not surprising, then, that more and more Americans are considering how climate risks and natural disasters can influence their homeownership plans. Climate Risks: A Key Factor in Home Buying Decisions According to Zillow, a leading online real estate platform, climate risks are now an important consideration for homebuyers. It's not just about finding the perfect neighborhood, a dream home, or the right school district. Now, prospective homeowners are equally concerned about whether their chosen abode is exposed to climate-related risks such as floods, extreme heat, and wildfires. (See graphic below)This paradigm shift in home buying is particularly significant because it shows that climate change is no longer a problem of the distant future but an immediate and pressing concern. So, if you're in the same situation and are thinking about what to do next, here's some important information to consider as you embark on your journey to find the perfect home while mitigating climate risks.1. Evaluate Climate Risks: Before making a real estate investment, take the time to assess the climate risks associated with the property. Check whether it's located in a flood-prone area by using resources like FEMA's website or requesting your agent order a flood report. Check to see if the area is experiencing any water supply challenges. Review the seller's property disclosure for any past damage related to climate events. Get a home inspection to identify issues like foundation cracks and mold, ensuring it's a safe investment.2. Consider Future Preventative Maintenance Costs: In high-risk climate areas, prepare for future preventative measures. For instance, in wildfire-prone areas, clearing plants around your home, considering rooftop sprinklers, or installing gutter guards can be essential to prevent fire hazards. With our heavy snowfall in northern Maine, be sure you have plan for snow removal from the roof. Many homes here are along rivers and streams with the potential for flooding, consider sump pumps and elevated electrical panels if necessary for possible water incursion. Also, have the ability to map several exit routes from your new home should something catastrophic force you to leave. When touring homes, remember to factor in these potential expenses.3. Take Steps to Protect Your Assets: Adequate insurance coverage is crucial for homes in high-risk climate areas. Shop around and consult multiple insurance agents to compare prices and policy options. This will help you make an informed decision when bidding on a home. Bottom Line: If you're keen on buying a home but also concerned about climate risks, you're not alone. Your home is one of the most significant investments you'll make in your lifetime, and if climate risks can affect that investment, it's natural to want to be informed. The good news is, you don't have to navigate this journey alone. When you connect with a licensed Realtor, they will likely not have all the answers about how a home can withstand natural disasters, but they can connect you with the right experts and information to make informed decisions.
Copyright 2023 WAGM. All rights reserved.