Another Quiet Weather Day with Some Sunshine Possible
Published: Nov. 15, 2023 at 7:40 AM EST
PRESQUE ISLE, Maine (WAGM) - Good Wednesday Morning everyone. We are off to another cloudy and frosty start this morning with temperatures into the middle to upper 20s. Even though we did see some sunshine yesterday, I do expect cloud cover to likely be the trend throughout the day. However, temperatures will continue to be on the inclining trend.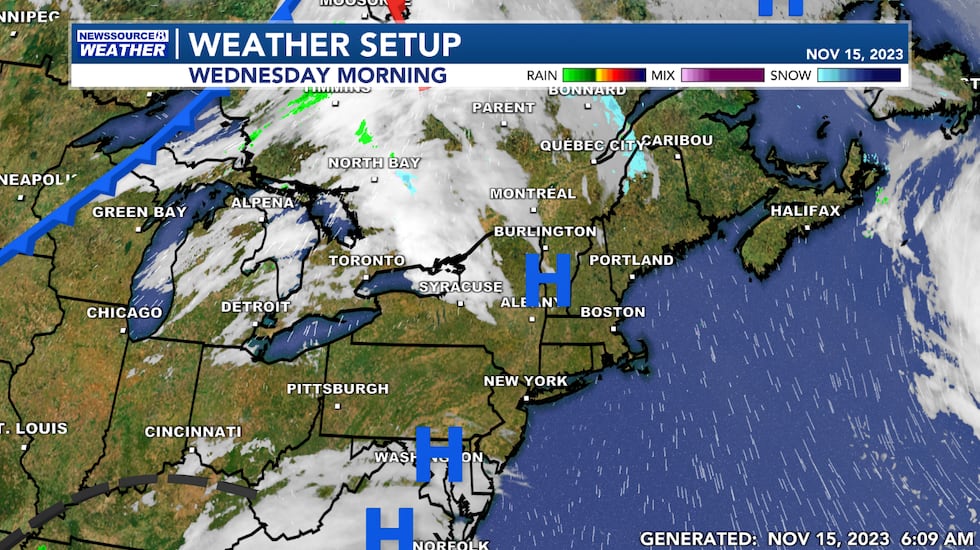 One of the reasons we did see more of the full sunshine again yesterday afternoon is because we had another weak area of high pressure pass over the region. As it continues to slide to the east, it will once again allow for cloud cover to stretch into the region. The main system associated with the cloud cover sits to our west and that will become more important as we head closer to the weekend. That is when our next system looks to approach bringing us a return to some rain and snow.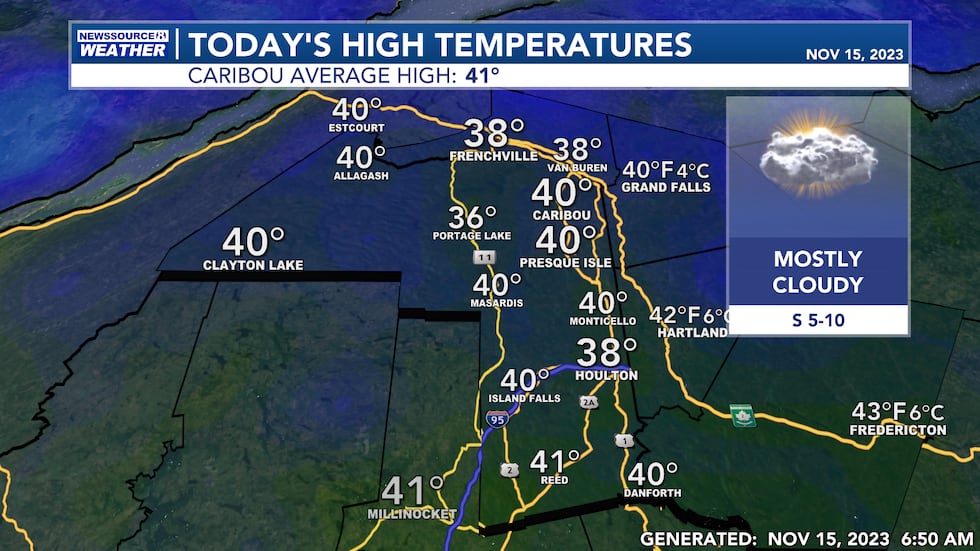 Even with the cloud cover highs this afternoon will eventually reach closer to the upper thirties and low forties across the region. Going hour by hour for you, cloud cover continues to increase however there will be points in time where some filtered areas of sunshine are possible. That will be the best chance for us to set our highs for the day. Cloud cover remains the trend overnight tonight resulting in overnight lows only bottoming out in the upper 20s and low 30s. This will also result in a cloudy start to the morning hours of tomorrow.
While we start tomorrow off initially with the presence of cloud cover, more sunshine is possible by the afternoon. That will likely be when we reach our high temperatures for the day. Because we have a better chance of viewing the full sunshine, temperatures will likely increase even further into the middle 40s.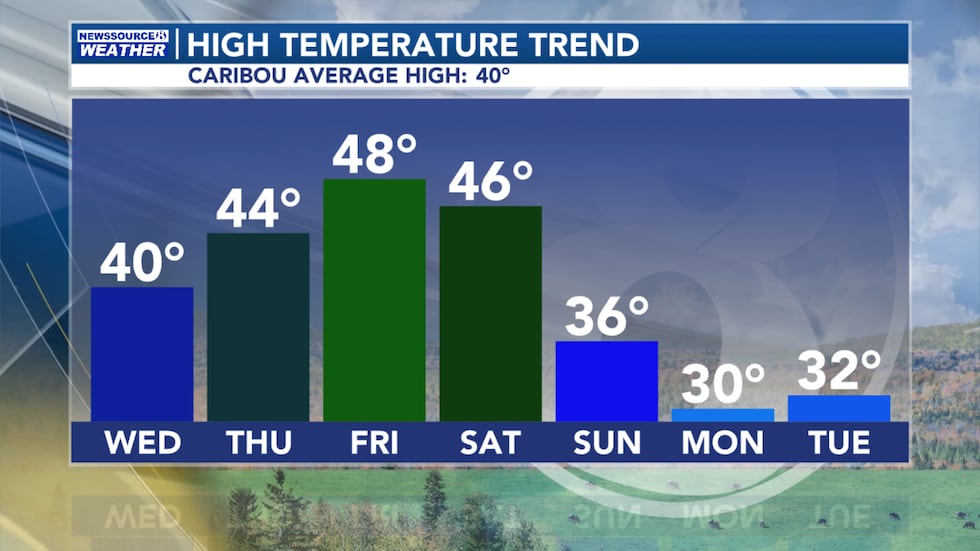 Mild air looks to remain in place even going into the first half of the weekend with temperatures even touching close to the 50 degree mark. As our next system passes through and pools in cooler air back behind it, we go from temperatures being well above average to temperatures below average. That will result in our temperatures returning back to the low 30s.
For more on today's forecast tune in to this morning's Weather on the Web Video Forecast. Have a great day!
Copyright 2023 WAGM. All rights reserved.