Plenty of Sunshine this Afternoon, Rain Returns Tomorrow Late
Published: Nov. 16, 2023 at 8:16 AM EST
PRESQUE ISLE, Maine (WAGM) - Good Thursday morning everyone. Most of us are waking up to a quick coating of snow on the roadways and grassy surfaces this morning due to a quick burst of snow showers that moved through in a short period of time late yesterday evening. While the snow has since exited the region, it is very likely we will be dealing with some slick conditions for the morning commute given that temperatures are hovering right near the freezing mark. Make sure you give yourself plenty of extra time out on the roadways.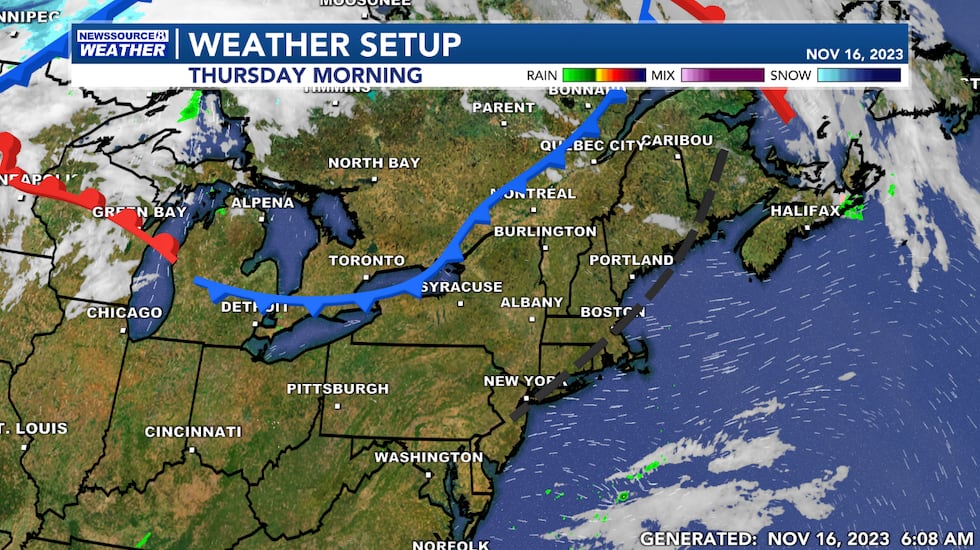 The snow showers were a result of a weaker disturbance passing through the region. As it continues to dive further southward, more sunshine will briefly build in. However, we do have two systems looking to impact our forecast this weekend. One has already begun to develop off towards our west, but it hasn't had any organized precipitation with it just yet, as it advances closer to the region that will likely not be the case as more organized rain showers do look to develop. Another system is expected to develop off the coast of the Carolinas and will track its way up the coastline as a Nor'easter. This is something we are closely watching for you.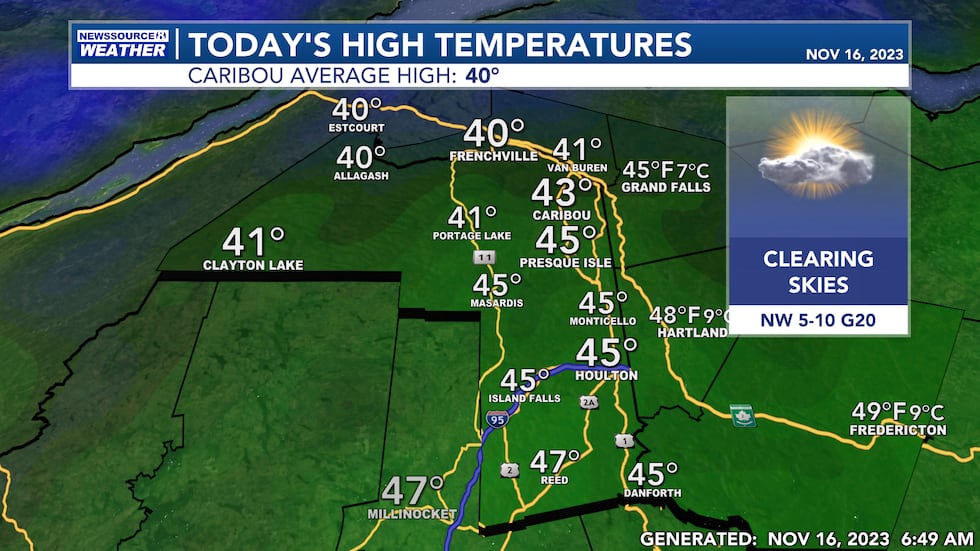 Mild air remains in place this afternoon resulting in highs touching the middle 40s. This will likely allow for any of the snow we did see accumulate onto the grassy surfaces to melt. Going hour by hour for you, initially cloud cover will have a tough time escarping the region. However, we have already seen a bit more of a clearing line develop leading us to even more sunshine this afternoon. Clearing skies will remain the trend late this evening before clouds will eventually increase again past midnight ahead of our next system. That will also likely result in a cloudy start to the day tomorrow. Even with clearing skies, mild air remains in place overnight with lows bottoming out into the upper 20s and low 30s.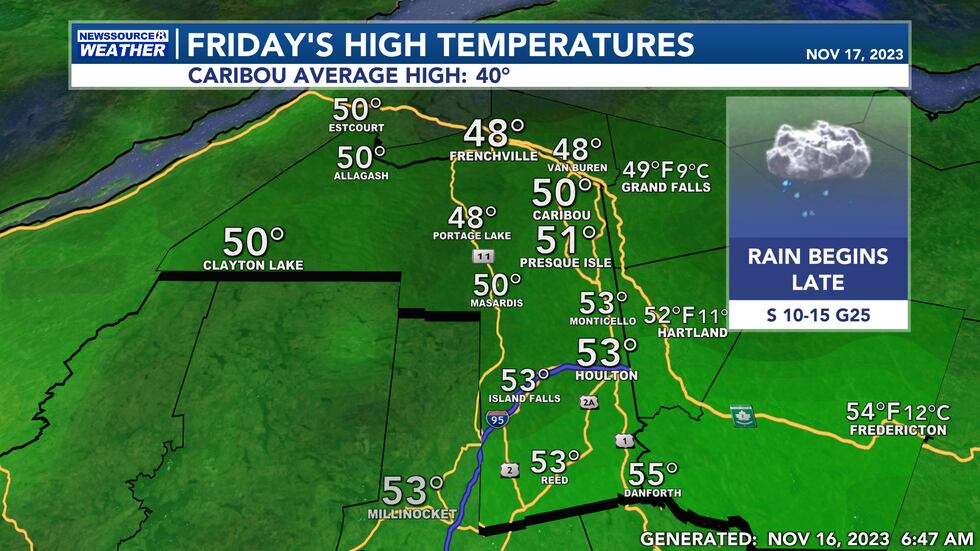 The mild weather continues tomorrow with highs even over the 50 degree mark. Initially we start the morning off dry and cloudy with showers returning by the mid to late evening. Because temperatures are expected to trend well above the freezing mark, this will start off as rain. Models have both been coming to a consensus of cooler air being pooled back behind this system resulting in a change over to snow Saturday evening. Stay tuned with us we will have more updates on this for you both this evening and going into tomorrow as well.
For more on today's forecast tune in to this morning's Weather on the Web Video Forecast. Have a great day and enjoy the sunshine!
Copyright 2023 WAGM. All rights reserved.