Snow Showers Possible This Evening, with More Sunshine Expected Tomorrow
Published: Nov. 15, 2023 at 7:06 PM EST
PRESQUE ISLE, Maine (WAGM) - Good evening everyone and happy Wednesday. After more gloomy weather today in the form of cloud cover, snow shower chances are returning to the forecast this evening. This is out ahead of a weaker cold front expected to push through the county later tonight. Snow showers taper off after midnight tonight, with some improvement expected going into the day tomorrow. Cloud cover is expected first thing Thursday, with sunshine quickly taking over during the day. High temperatures are expected to warm up because of this, and continue warming up through the rest of the work week. Friday features the warmest temperatures we've seen in a couple of weeks, with highs reaching the upper 40s and lower 50s for most.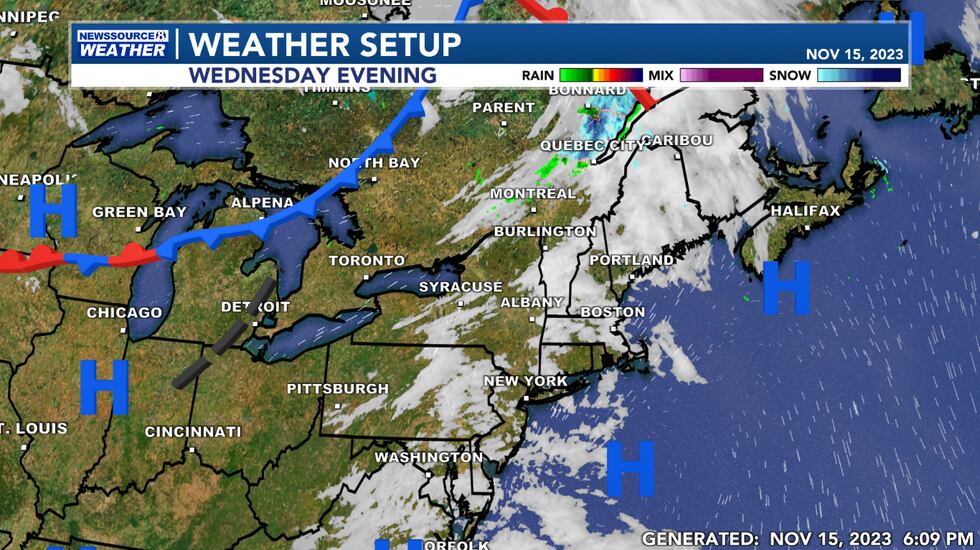 Snow shower chances are most likely between now and midnight tonight. I don't expect much in terms of accumulation with these snow showers. I think the greatest impact will end up being a reduction in visibility for a brief period of time. Snow shower chances quickly end after midnight, with skies beginning to clear out going into the early morning hours of Thursday. Low temperatures tonight are expected to hover right around the freezing mark for most places. Southwesterly winds are expected to be light for most of the night, working in our favor to keep milder temperatures in place.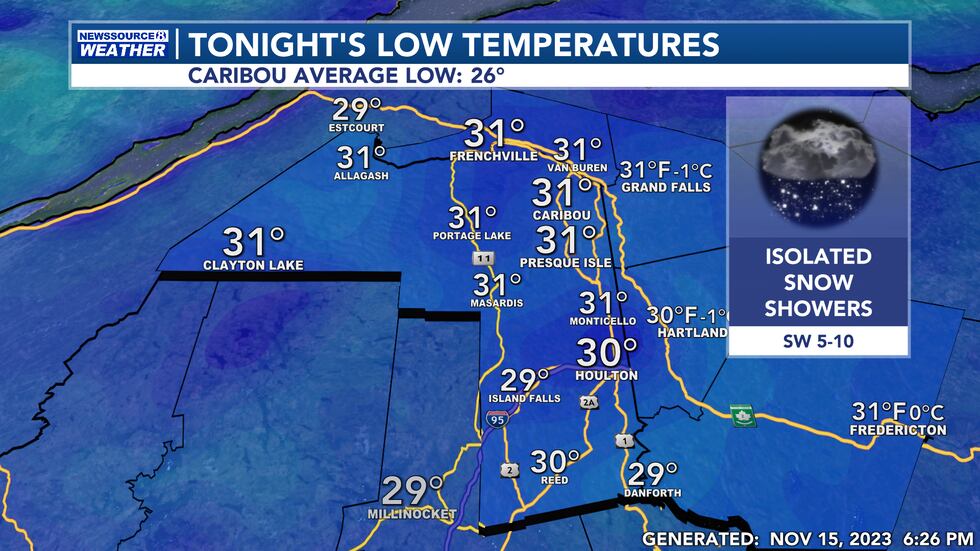 Tomorrow starts off with cloud cover during the early morning hours, but expect that cloud cover to quickly break apart during the day. Mostly sunny skies are expected by the afternoon hours, with the sunshine helping give temperatures a boost across the region. High temperatures tomorrow are expected to reach the mid 40s for most places by the early afternoon. Westerly winds could be breezy at times, but will also work in our favor bringing warmer air into the county.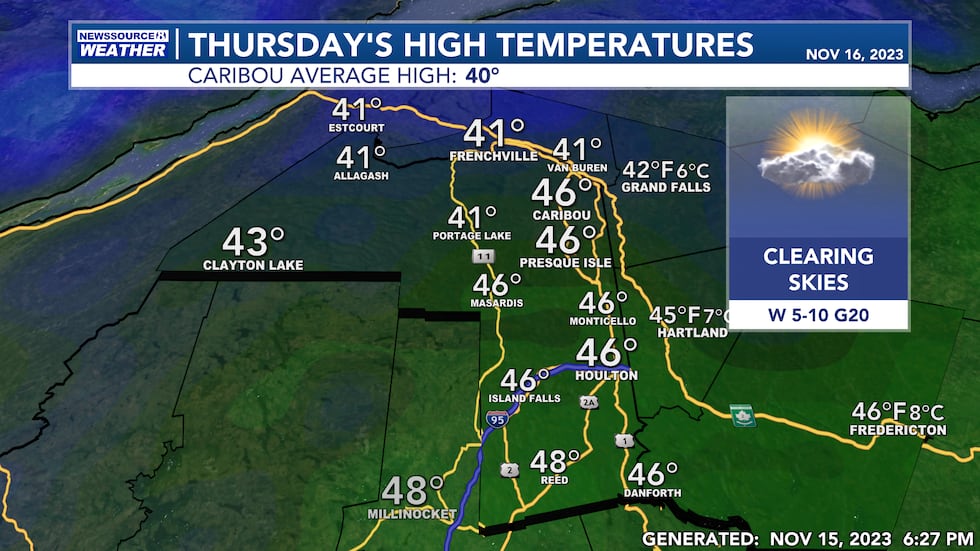 For more details on the forecast, make sure to check out this evening's Weather on the Web Video Forecast attached to this article. Have a great evening!
Copyright 2023 WAGM. All rights reserved.