Keeping a Close Eye on this Evening as Rain Returns
Published: Nov. 17, 2023 at 8:02 AM EST
PRESQUE ISLE, Maine (WAGM) -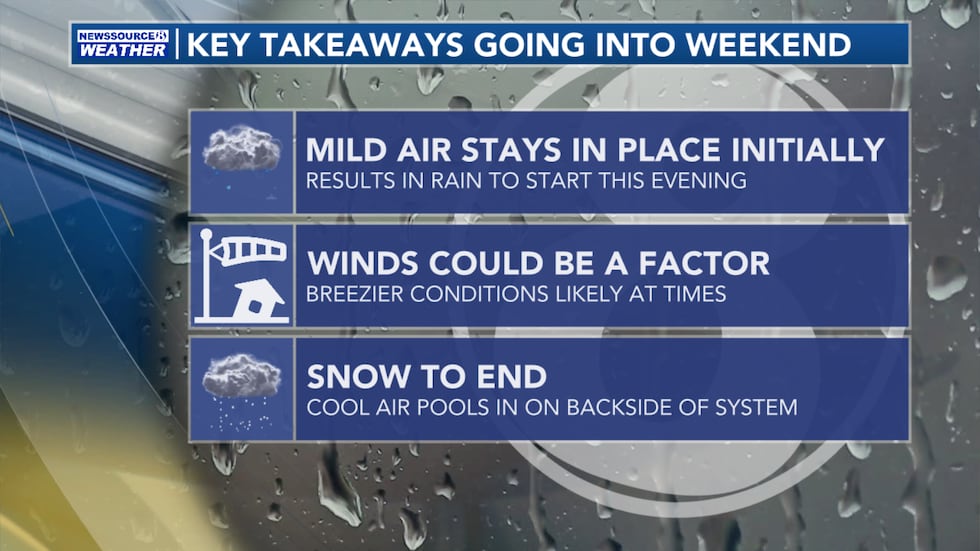 Good morning everyone and happy Friday. We are finally waking up to some sunshine this morning and it has been paired with some above average temperatures. We do have a return to some breezier conditions so it's likely you might need the light jacket heading out the door this morning. Enjoy the sunshine while it lasts because we are going to see clouds continue to increase the further we go into the daytime. Looking into some key takeaways from this system, models have been consistent in the fact that this will mainly be an all rain event. We are continuing to watch the possibility for some breezier conditions, but as it stands this will be a very limited impact. We are still watching for some localized mixing and snow on the backside as cooler air sets in on the backside of the system.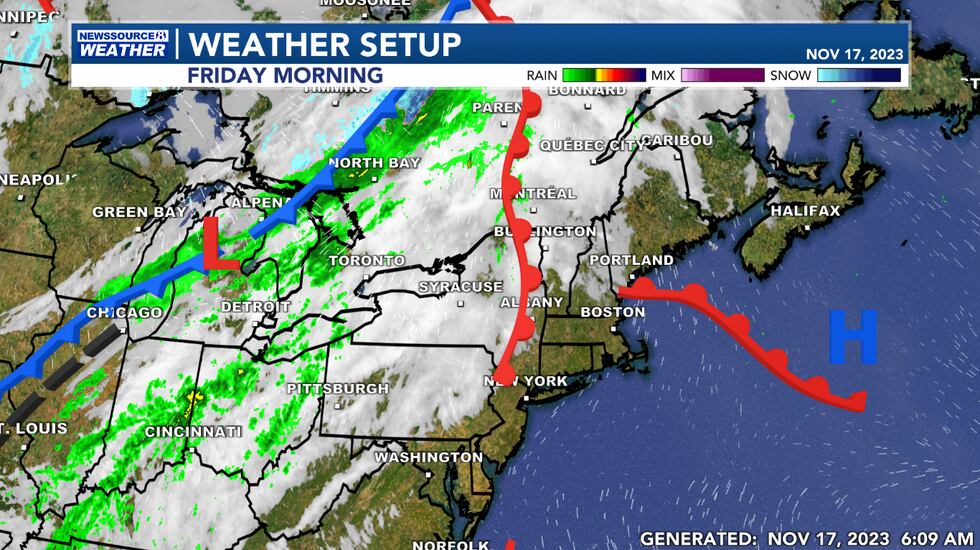 Looking at our Weather Setup this morning, our main concern now will be the system developing off towards our west. While it originates over the great lakes region, it has been bringing out an organized line of showers out in front of it. While there is another system developing up the coastline it will become less of a risk. What we will be watching closely for you will be when cooler air sets in because that will result in the potential for snow on the backside of the system.
Mild air will remain in place this afternoon resulting in temperatures overall this afternoon being a good ten degrees average for this time of year. Going hour by hour for you today, the best chance for seeing more of the full sunshine building into the region will likely be within the course of the next couple of hours or so. Even then, we are looking at some more filtered areas of sunshine. Drier weather prevails going right into the afternoon hours. It's not until late this evening when we see the leading edge of the rainfall build in from the west to the east. The heaviest of the rain will set in late this evening resulting in the possibility for some localized ponding on the roadways, so you will want to look out for that. Something we are keeping a close eye on for you is how quickly the cooler air sets in on the backside of this front. That will help determine when we see the greater possibility of transitioning over to snow. Models have had a tough time on coming to a conclusion for when this will occur. Because mild air will be present this afternoon, lows will wind up bottoming out into the mid to upper 30s.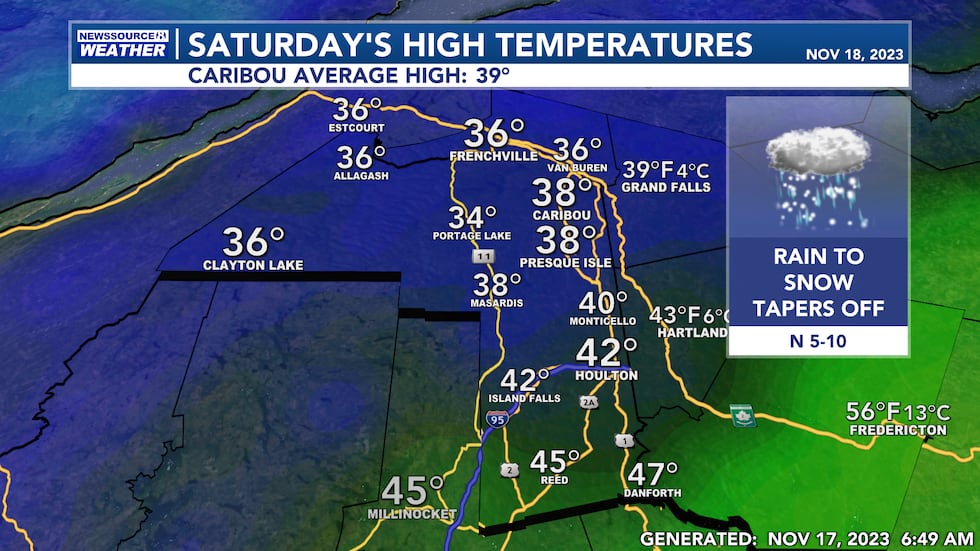 Tomorrow's highs will be closer to the middle to upper 30s by the afternoon and that will be a key role in determining what we do see weather-wise throughout the day. I can't rule out the possibility for a few lingering scattered snow showers going into Saturday evening and Sunday morning.
For more on today's forecast tune in to this morning's Weather on the Web Video Forecast. Have a great weekend!
Copyright 2023 WAGM. All rights reserved.