A Caribou Christmas Market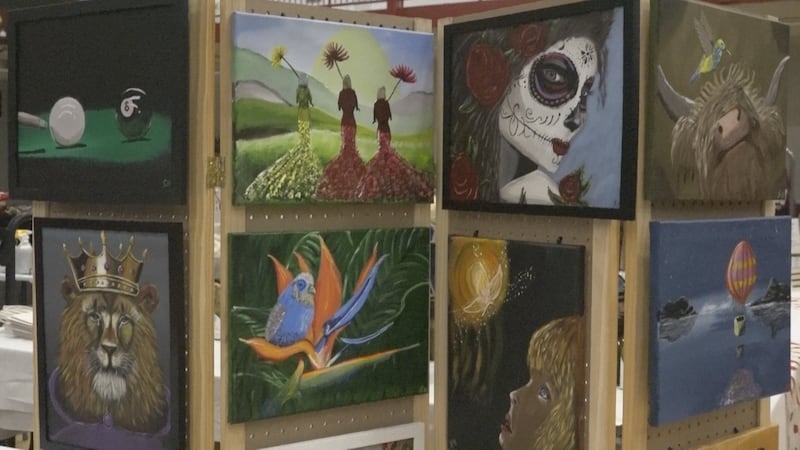 Published: Nov. 18, 2023 at 4:44 PM EST
CARIBOU, Maine (WAGM) -It was a busy Saturday in Caribou. The Caribou Parks and Recreation Department hosted its 6th Annual Christmas Market. There were about 40 vendors at the event. There was a variety of items and crafts. Folks got a chance to look for fun items for themselves and loved ones. Such as Beth Johnson who was shopping for her family and also found a hat that fit her style.
Johnson said, "This! I haven't bought it yet, but I like that I can wear a ponytail and have my head warm. I know that my daughters like -- make sure they're not around-- they like gnomes. And woodworking projects I gravitate towards for my husband. But I like to look at everything because you never know what you're going to find for people."
Sue Hay was at her table selling works of art.
Hay said, "When the pandemic hit, I needed something to do at home, so I started painting. I love it and I paint every Saturday. Some of these paintings take me up to 8 hours but usually, it's about 2. I paint something different all the time so my last painting is always my favorite. And I also have Christmas cards that I sell. And key chains. And Christmas candles."
The Christmas Market was going on Saturday. Folks wanting to attend will have to wait for the 7th annual Christmas Market next year.
Copyright 2023 WAGM. All rights reserved.