Former Walmart employee is facing five charges related to Presque Isle bomb scare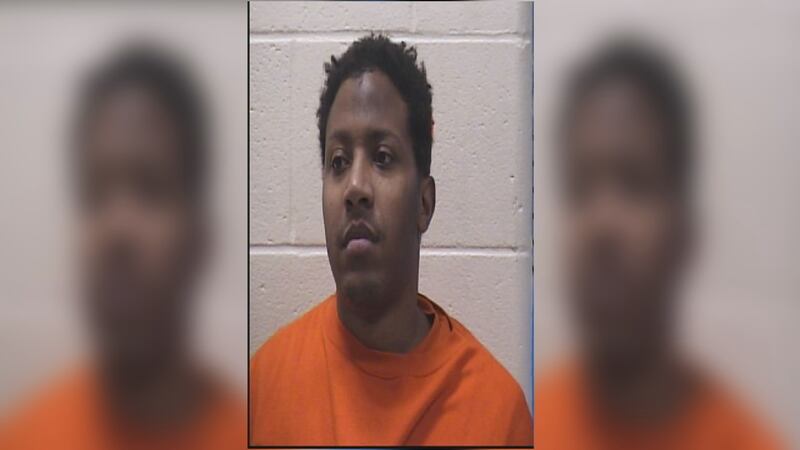 Published: Nov. 20, 2023 at 6:37 PM EST
PRESQUE ISLE, Maine (WAGM) - Gregory Upshaw was arrested on the evening of Sunday, November 19, 2023, in response to a bomb-threat at the Presque Isle Walmart.
Upshaw called the Houlton State Police Emergency Dispatch stating that there was a gun-powder bomb in the hardware section of the store that had a 30-minute timer, according to police reports. The store was evacuated, and an investigation was launched by the Maine State Police, Maine Warden Service, Aroostook Sheriff's Office, Maine Forestry Service, Maine Fire Marshals Office and Border Patrol. By 8pm the scene was cleared and it was determined that there was no bomb.
Upshaw told the police his first name when he called in the initial threat, and he was located at a Judd Street residence in Presque Isle. The Presque Isle Police attempted to call Upshaw out of his residence six times, according to the initial police report. After he was taken into custody, Presque Isle Chief of Police Laurie Kelly says police removed weapons Upshaw had in his home.
Upshaw is a former Walmart employee and is believed to have been let go for a "lack of productivity" on October 5, 2023, according to the initial police report.
Upshaw is currently facing five charges, including aggravated reckless conduct, terrorizing, refusing to submit to arrest, creating a police standoff, and aggravated false public report. Upshaw's bail is set at $5,000 and he is being held at the Aroostook County Jail.
Upshaw had his initial appearance on Monday, November 20, 2023 at the Aroostook County Superior Court, and his arraignment will held on March 13, 2024.
Copyright 2023 WAGM. All rights reserved.