A Quiet Start to Holiday Week, Unsettled Weather Returns Mid Week
Published: Nov. 20, 2023 at 7:51 AM EST
PRESQUE ISLE, Maine (WAGM) - Good Monday morning everyone. After some snow showers late yesterday evening, skies have slowly begun to clear out leading us to more filtered areas of sunshine to start off. That has resulted also in more of a cooler start this morning with temperatures into the middle 20s and with a return to some breezier conditions, it is feeling more like the mid teens. You will want to make sure you bundle up heading out for your commute and for the bus stop.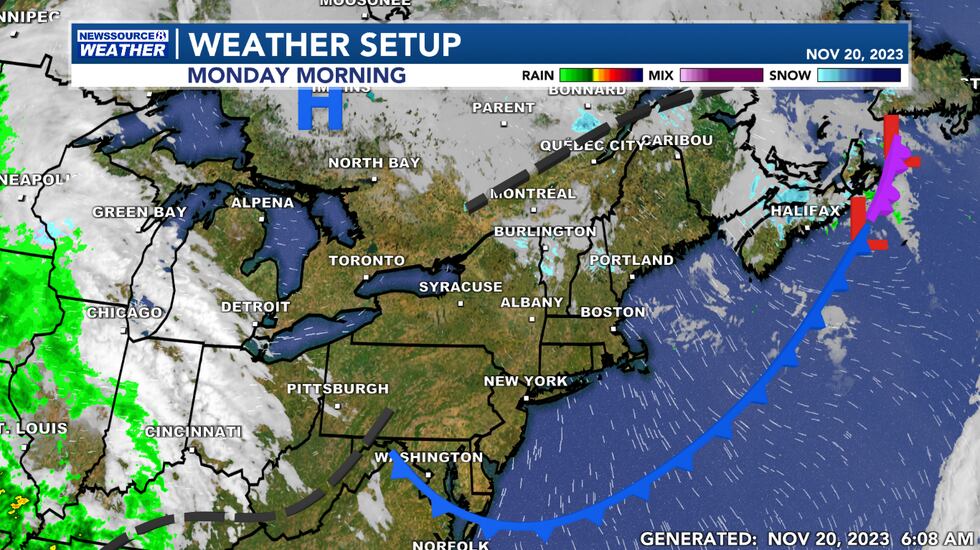 With high pressure advancing closer to the region, it will result in more of a quiet start to the work week. We are watching a more organized system bringing a wall of shower activity to the plains and the Midwest. As it tracks its way towards the east, it will likely create some impacts in terms of your holiday travel plans. This is something we will have to keep a close eye on as cooler air remains in place. It's likely this will be mainly a snow event with some mixing on the backside.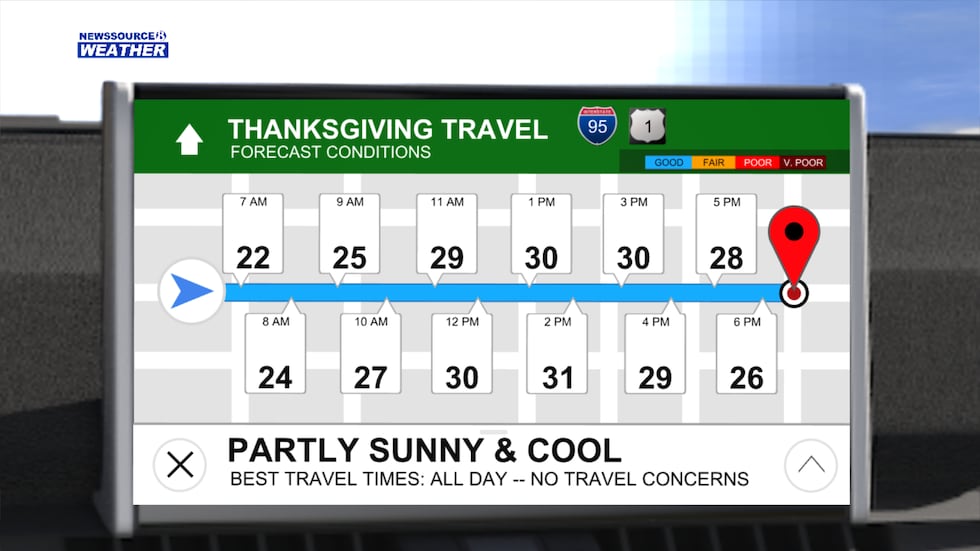 Even with the sunshine, temperatures this afternoon will only reach the upper 20s and low 30s. Going hour by hour for you, a few clouds continue to pass through the region throughout the morning resulting in more filtered areas of sunshine. The best chance for seeing more of the sunshine build into the region will likely be centered towards the afternoon and just before the sun sets. Because clearing skies remain the trend overnight, it will impact our overnight lows. With the lack of cloud cover lows will bottom out below average into the mid to upper teens.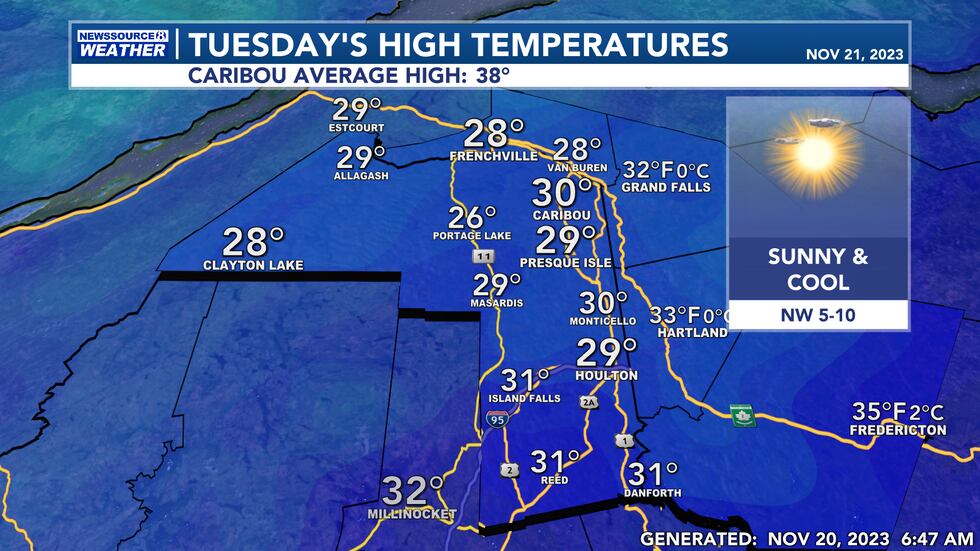 Even with the sunshine continuing tomorrow, cooler air in place will result in temperatures once again hovering near the freezing mark. The main difference between what we can expect today and how things will play out tomorrow, is that we will let go of the breezier conditions. If you can center your travel plans towards today and tomorrow that will be the best case scenario with the lack of precipitation.
For more on today's forecast tune in to this morning's Weather on the Web Video Forecast. Have a great start to the week!
Copyright 2023 WAGM. All rights reserved.