Sunshine More Likely Early, Snow Returns Tomorrow Impacting Holiday Travel
Published: Nov. 21, 2023 at 8:25 AM EST
PRESQUE ISLE, Maine (WAGM) - Good Tuesday morning everyone. After skies cleared out yesterday evening, we have been waking up some filtered areas of sunshine. While we will continue to see the sunshine build into the region, it is expected to be short lived due to our next system approaching the region. Temperatures have been trending slightly warmer initially compared to where they were at this time yesterday morning and with a lack of breezier conditions we won't have to worry about temperatures feeling any chillier.
Looking at our weather setup this morning, high pressure does remain in control and that is what has allowed for more of the sunshine to build in initially this morning. Because it is sliding its way towards the east, more cloud cover gets ushered in. Our next system is currently bringing a wall of moisture over portions of Ohio and into western Pennsylvania. While it currently stands mainly as a rainfall event, cooler air in place locally will result in an all snow event for us. This will likely create slick conditions for your holiday travel plans tomorrow.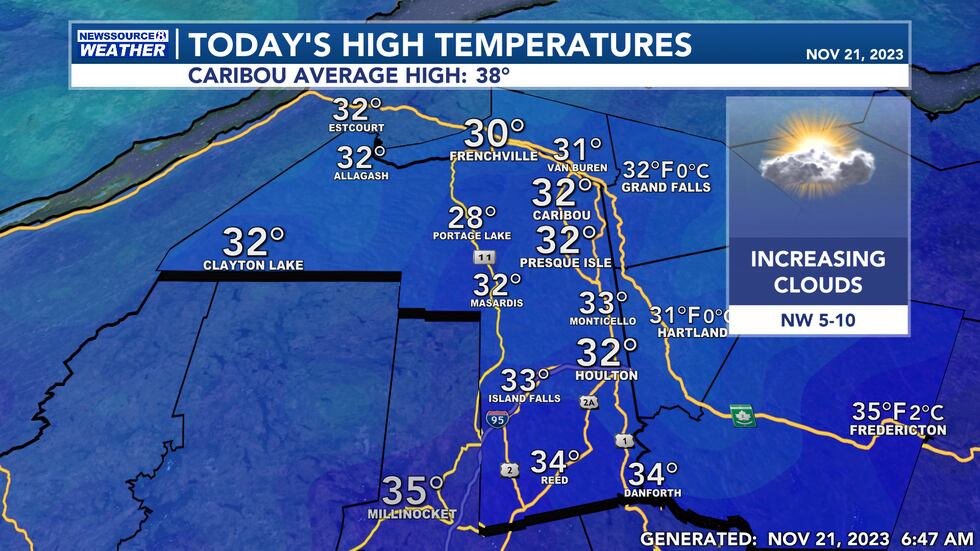 Highs this afternoon will eventually hover near the freezing mark. Going hour by hour for you, we will see some stubborn areas of cloud cover initially. The best chance for seeing more of the full sunshine will likely be centered towards the lunchtime hours. Cloud cover will quickly increase once we head towards the evening commute with conditions remaining dry. It's not until the late evening hours when we will see the leading edge of the snow showers develop from the west to east particularly after midnight. Lows will bottom out slightly below average for this time of year closer to the upper teens and low 20s.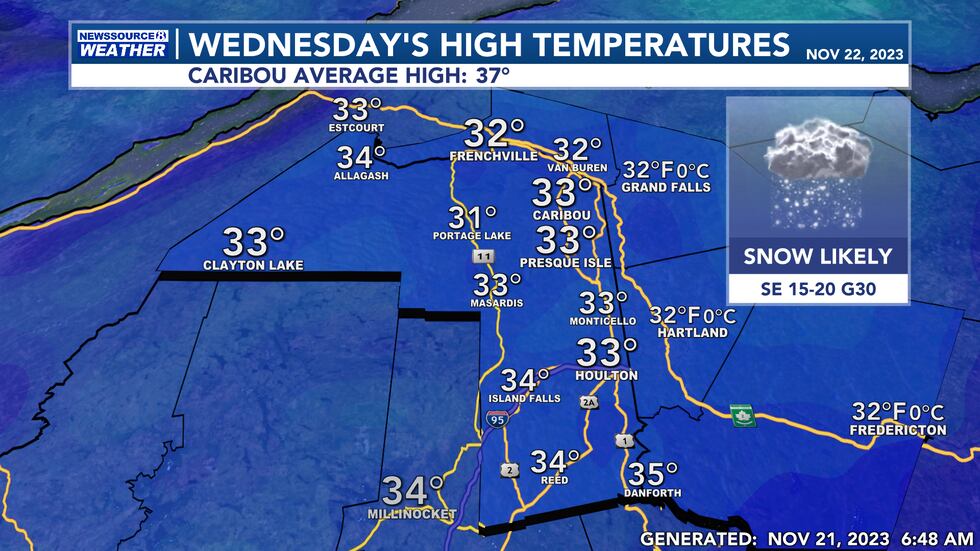 Highs towards the freezing mark again tomorrow will result in any snow we do see to have more of a heavy and wet consistency to it. Any snowfall throughout the morning hours will be more light in nature before they pick up in intensity. This is likely when we will see the greatest of impacts out of this. We won't likely see an end to the snowfall until late in the evening. One of the other things we will have to keep a close eye on for you will be the possibility for a mixing line developing to our south likely impacting our totals overall as well as the possibility for some gusty winds. Stay tuned with us and we will have more updates for you both this evening and going into tomorrow.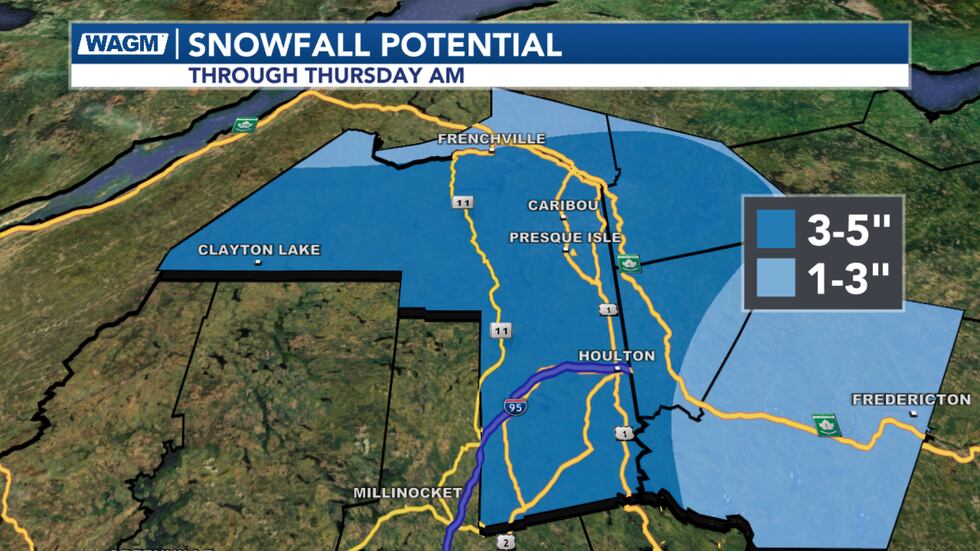 First call for snowfall amounts looks to be a widespread three to five inches for most of the region. Some localized lower totals are likely in areas that pick up on more of the lighter bands of snowfall.
For more on today's forecast tune in to this morning's Weather on the Web Video Forecast. Have a great day!
Copyright 2023 WAGM. All rights reserved.