News Anchor/Reporter
Waco, Texas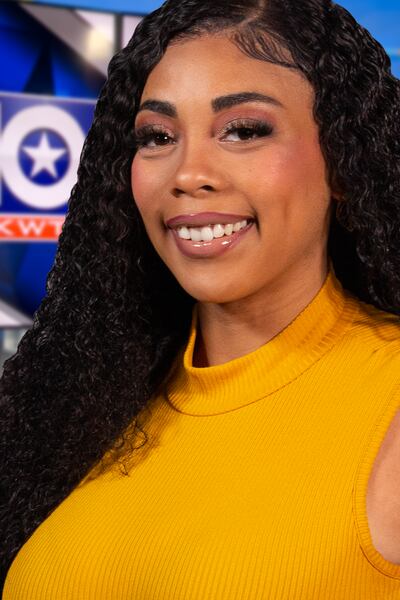 Jasmine Lotts was born and raised in St. Louis, Missouri and is joining KWTX as a multimedia journalist.
She decided to follow her dreams of being a reporter by studying broadcast journalism at the University of Missouri in Columbia, Missouri. While balancing classes, Lotts was a reporter for KOMU 8 News during one of the most difficult points for journalists, the beginning of the pandemic.
Although news reporters were challenged due to the circumstances, it didn't shy Lotts of thinking outside of the box to make sure the stories of mid-Missouri were still being told in an effective way.
Once Lotts graduated, she told impactful stories along the sandy beaches of South Mississippi at KWTX's sister station, WLOX.
Lotts gained trust in the Gulf Coast community by telling impactful stories from crime, highlighting underserved communities, hurricanes and more.
Covering these stories granted her the opportunity to become an award-winning journalist.
Lotts was awarded second place for Best News Reporter for the Mississippi Association of Broadcasters.
Lotts is excited for her new journey in Waco, Texas. She wants to get connected with the community while shining a light on it. During her free time, she likes to take road trips, try new restaurants and talk with her family and friends.
Updated: May. 17, 2023 at 1:44 PM EDT
|
By
Jasmine Lotts
and
Gray News staff
Matthew Boggs, 34, was killed and his son, Grayson, 6, was injured when they were struck by lightning on Monday.