Reporter - KSLA
Shreveport, La.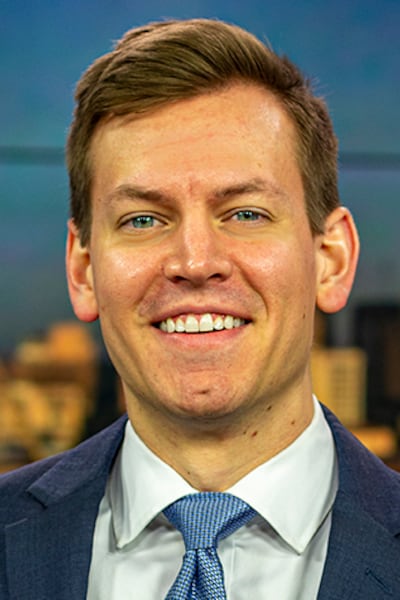 Christian Piekos joined KSLA News 12 as a reporter in January of 2018. He is no stranger to Louisiana, as he came to KSLA from KPLC 7 News in Lake Charles, where he served as a weekend anchor and reporter.
While at KPLC, Christian extensively covered Hurricane Harvey's devastation on portions of southwest Louisiana. He spent substantial time highlighting the daily plight of those recovering in the storm's aftermath. Christian also covered President Donald Trump's historic visit to Lake Charles to assess damage just days after Harvey hit.
While in southwest Louisiana, Christian also created his own weekly series called "Christian's Cajun Adventures" in which he learned the ins and outs of Cajun culture (ask him about frogging).
Before heading to Louisiana, Christian worked for CBS News in New York City. As a broadcast associate for "CBS This Morning," he delivered scripts for the show's co-hosts. Christian also assisted in handling logistics for guests appearing on the show. He has interacted with some of the country's top lawmakers, business leaders, and celebrities.
He was born and raised on Chicago's north shore. His heart lies outside Wrigley Field, home of the Chicago Cubs.
You can catch Christian on the road in his free time, exploring all Louisiana has to offer. He loves spending time outside and eating (mostly eating).
Education
University of Missouri School of Journalism, broadcast journalism, 2016
Updated: Apr. 4, 2022 at 8:26 AM EDT
|
By
Amanda Alvarado
and
Christian Piekos
Isak began taking college classes when he was 13.
Updated: Nov. 4, 2021 at 11:36 AM EDT
|
By
Collin Maxwell
,
Alex Onken
,
Christian Piekos
and
Gray News staff
Police said a mother of one of the residents checked the back door to the building. That's when, police say, she discovered the bodies of two males and a female, all shot to death.
Updated: Jul. 30, 2021 at 9:04 AM EDT
|
By
Rachael Thomas
,
Christian Piekos
and
Gray News staff
Police say more than 25 shots were fired.