Harvest Happenings Part 3: Food Safety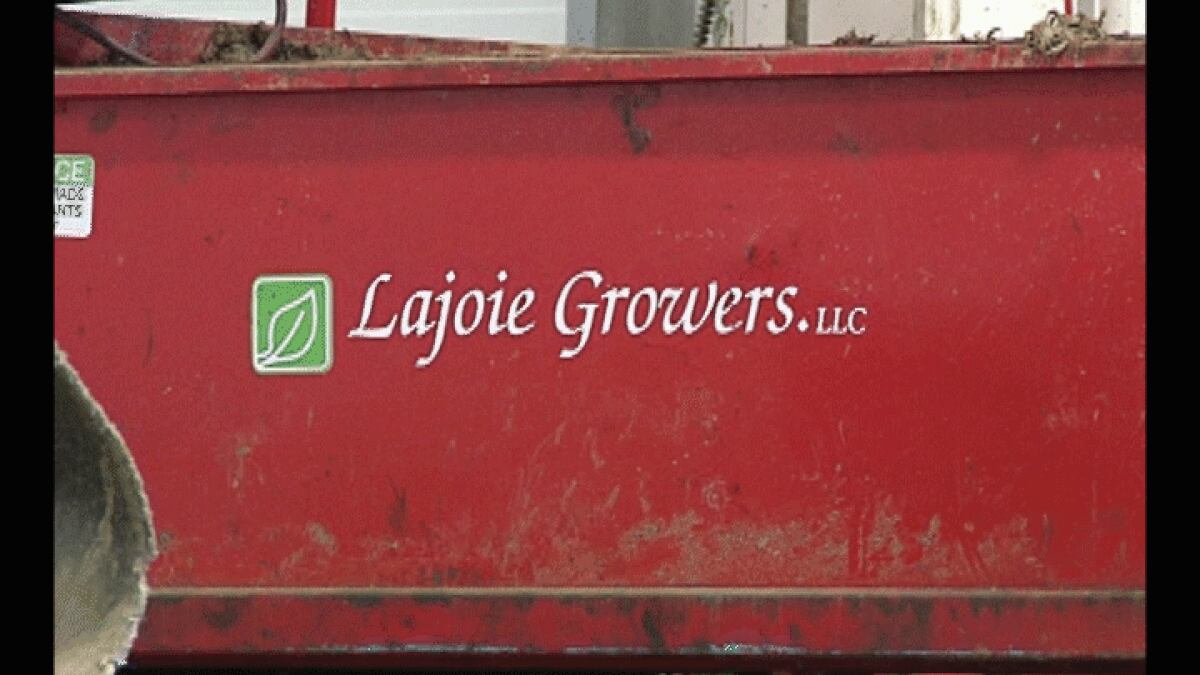 Published: Sep. 23, 2015 at 5:34 PM EDT
A farmer certainly has a lot to think about during the potato harvest. From before the sun comes up to after the sun goes down...it's work, work, and more work. While making sure their employees are safely using equipment is a big concern, they're also extremely conscious about how their produce is being handled. Jay LaJoie of LaJoie Growers in Van Buren said his employees go through a food safety training at least twice a year and it starts with good old fashioned hand washing.
"Every time you leave work and return to work wash your hands..they are handling a food product..and it is very important to follow these new guidelines," said farm manager Jay LaJoie.
He says it's vital that his employees only eat or drink in the designated areas. And they've always got to have clean gloves on so as to prevent cross contamination. It's also vital that before they start harvesting, they go through all of their equipment...and make sure there are no hydraulic oil leaks that could cause contamination and there's no metal sticking out of any piece of equipment to cause damage to the crop. LaJoie Growers has followed the USDA regulations for good agricultural practices for about ten years.
"It doesn't get any less stringent. They're constantly trying to better the program," he said.
One of farmers' biggest concerns is glass. The food safety program requires that all glass be protected with an approved surface, like plastic. Glass that is not protected must be an approved type of glass that is shatterproof.
"The risk of glass is that if a piece of glass does make its way into a potato it couldn't be identified in the grading process and potentially be a risk to the consumer," said LaJoie.
Also key for food safety...record keeping and traceability. LaJoie says it's important that farms keep a log of all pesticides and herbicides used - and make sure they follow the label's instructions. They also inspect the fields before harvest to make sure no contaminants are there. They keep records of WHEN the product is harvested, WHERE it is stored, and to WHOM it is sold. They're required to be able to trace produce one step back, and one step forward.
"It's pretty standard across the board what the rules are -- pretty black and white I guess you could say...there is some variation on how the farms handle it on what they do and what they choose not to do but at the end of the day I would say farmers are fairly consistent on how they maintain these practices," he said.
LaJoie says taking these safety practices seriously can only make farms in the County better.