LePage adviser repeats false claim about UMPI wind turbine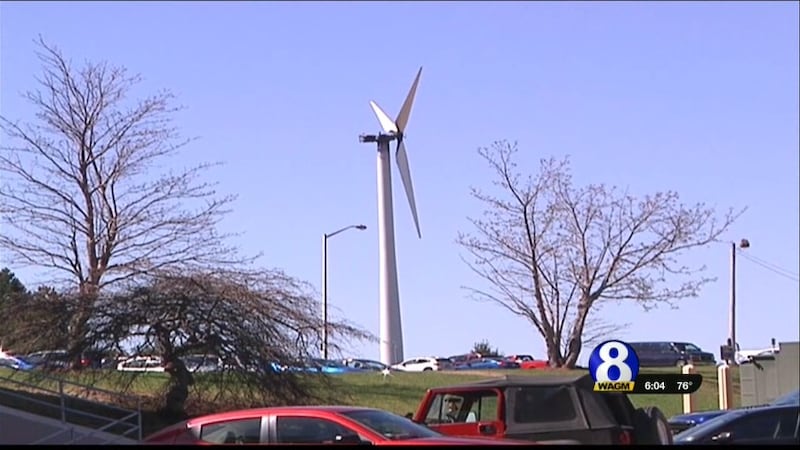 Published: Jul. 25, 2018 at 5:43 PM EDT
An informal energy adviser to Governor Paul LePage has repeated a claim about the wind turbine at the University of Maine at Presque Isle that the school says is false.
Refrigeration technician James LaBrecque said today that the university used outside power to turn the turbine blades when there was no wind in order to avoid questions from the public.
That's not true, according to university spokeswoman Rachel Rice, who says wind was required for the blades to turn.
She says there were electric motors to swivel the unit, operate a cooling fan and run hydraulics, but that has nothing to do with the blades turning. Rice says there's no way for the blades to turn other than wind.
The turbine, which was dedicated in 2009, was destroyed by fire in April. It had produced energy savings of $100,000 a year when it was operational, according to UMPI.