Veterans gave one final salute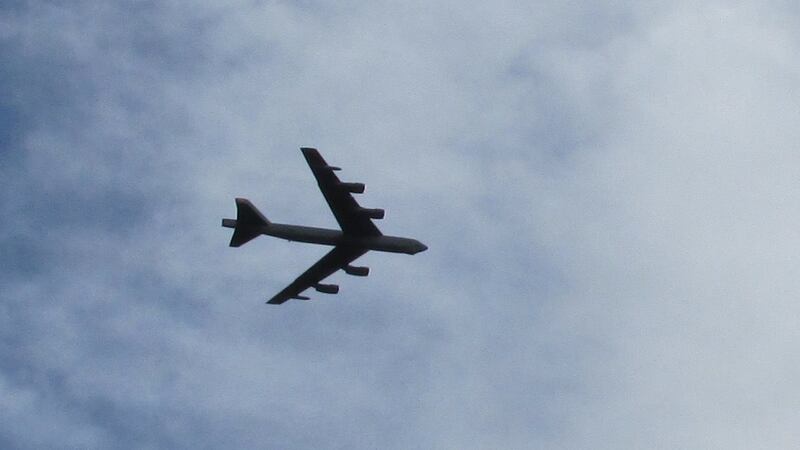 Published: Aug. 24, 2016 at 9:20 AM EDT
- It has been twenty-two years since B52s were seen in the sky here in Aroostook County. A crowd came out to Loring Air Force Base to see the B52 and tanker pay tribute to the old base. The tanker came out of the Maine Air Guard out of Bangor. It flew by first with the boom down. The B52 flew by next. It is one of eighty-two left in the Air Force. It came out of Minot Air Force Base, North Dakota. Both air craft flew at about one thousand feet giving those on the ground a great show.
It took many years of hard work for the committee. The Maine politicians also worked hard to make the fly over happen. All the effort was worth it to Loring veteran, Randy Anderson, who served on the base from 1976 until the base closure. "We used to have that everyday hour by hour but it was kind of nice to relieve it." Many of the veterans that came to the Loring reunion weekend came just to see those planes one more time. Cuppy Johndro, event organizer, said many of the veterans were in tears knowing the planes were back. For the veterans in attendance it meant the world.
Veterans gathered on the edge of the runway to give one final salute. This fly over may have been the last time these planes are seen in the sky here in Aroostook County.