Warm Winter Helps Deer Population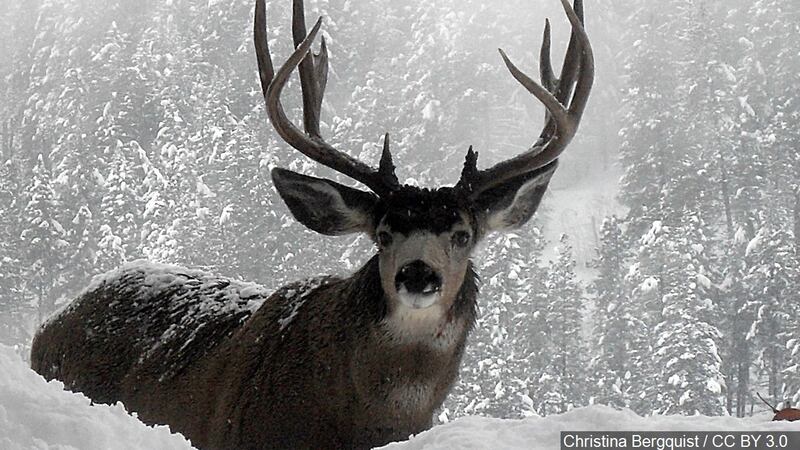 Published: Mar. 1, 2016 at 11:28 AM EST
Although this mild winter may not be good for the outdoor sports the county is known for, it is good for the other residents of the county, the deer and wildlife that call the Maine woods home.
"The deer are doing exceptionally well. In fact this is the best winter that I have ever seen in my 28 years up here in the county. With that said, the primary reason is limited snow and warmer temperatures," said wildlife biologist, Rich Hoppe.
The small amount of snow enables them to move around more freely and have more opportunity for food. This keeps them strong through the winter. When they are able to spread out for food they are also more likely to out run predators like coyotes
"This is tremendous, not only for deer but all wild life. We know the weather regime is quite rigorous. And winter is a tremendous limiting factor in survivor-ship for all wild life. I guess it boils down to, I've never seen anything like it," said Hoppe.
The warm winter isn't only allowing deer more freedom to roam, but other wildlife as well. Hoppe says that other critters are on the move and will probably been seen all around.
"Just last week I had a skunk problem, skunks are coming out already. I was amazed, I think they are saying 50-51 on Thursday with rain coming in, that's going to bring out coons and were going to have coon problems probably too they wake up as soon as it starts getting around 45-50," said Hoppe.
Hoppe does want to remind drivers that with the warmer temperatures deer and moose are moving around more and might walk into the road ways. Be cautious and slow down in heavily populated areas.