Washburn students welcome cancer free classmate back to school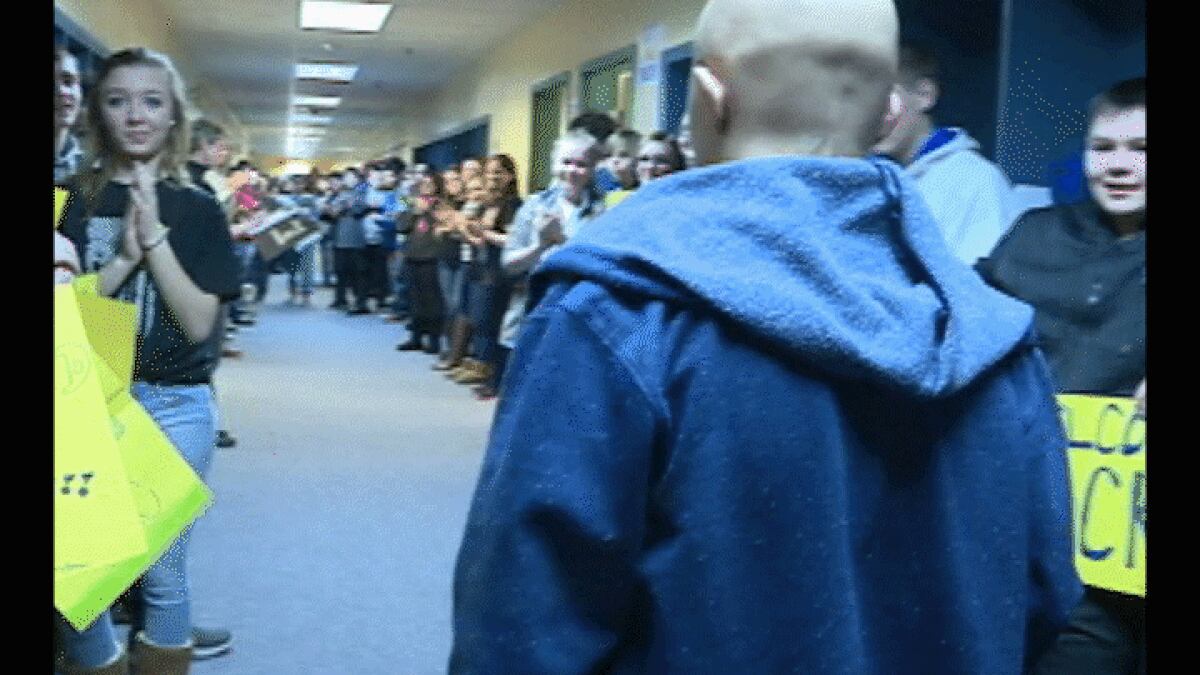 Published: Mar. 14, 2017 at 7:49 AM EDT
Students at Washburn Elementary School along with family members of Reed Plummer waited in anticipation on Monday morning...ready to greet a 13 year old boy that's been absent since the fall.
"He's been on our mind all year long so we're very excited to welcome him back," said the school's principal Melanie Cote.
They gathered in the school before classes began - many sporting black t-shirts that were made in Reed's honor. The teen spent the majority of his 8th grade year battling not his first, but second cancerous brain tumor.
"We didn't know how he was going to do with this one because he had a hard time the first time around so the second time around it was really tough," said Reed's grandmother, Robin Plummer.
This kind of welcome back for students is becoming a tradition at the Washburn school. It started last fall with a student returning from a devastating injury.
"It definitely shows them how much we support them here at Washburn and we definitely have missed Reed since he's been gone," said teacher Amber Fields.
"He's been away for a really long time so its nice to have him back," said Reed's good friend Julian Echeverria.
Reed - who was quite camera shy as the excitement was happening - first battled brain cancer when he was ten. This time was different and he had a stem cell transplant. His parents say he's now cancer free, but he will return for MRIs every few months.
"Just the fact that he's made a comeback not once but twice, he's a special kid," said Cote.
"So nice to see him back at school after both rounds, he's been a trooper,' said Reed's mother Trina Farley.
Farley was emotional as her son returned to his friends, thinking of how proud she was of his brave fight.
"Reed has gone above and beyond. Prayers answered for sure," she said.
With strength beyond his years and big support from this small community, it's clear this teen can handle anything that comes his way.