Woodland Student a Winner in National Handwriting Contest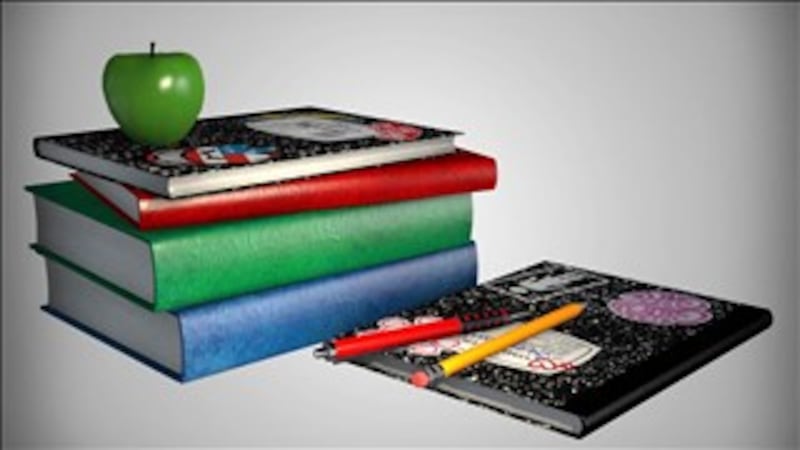 Published: Jun. 8, 2017 at 3:01 PM EDT
Despite the fact that people spend more and more time using keyboards and touchscreens, the art of handwriting hasn't been lost on the students who competed in the 2017 Zaner-Bloser National Handwriting Contest. And it's definitely not been lost for a Woodland student, who was one of the winners of the contest.
Amanda Poulin, a seventh-grader at Woodland Consolidated School in Woodland, was chosen as a national grade-level semifinalist. She will be honored at a school assembly on June 8th at 6:00 p.m. for her excellence in cursive handwriting. Nine students in kindergarten through eighth grade earned the distinction of grand national grade-level champion, meaning they had the best handwriting among all entries. Nine other students, including Amanda, emerged as semifinalists.
Students who compete come from both public and private schools across the country that use the Zaner-Bloser handwriting and/or reading curriculum.
Eighteen students from private and public schools across the country won top honors in the 2017 Zaner-Bloser National Handwriting Contest. Out of more than 250,000 entries, these students emerged as the national grade-level semifinalists and grand national grade-level champions.
The Zaner-Bloser National Handwriting Contest, now in its 26th year, recognizes students from kindergarten through eighth grade for handwriting excellence. Students in kindergarten through second grade submit manuscript – or print – entries, while students in third through eighth grades submit cursive entries. All students are required to write the sentence "The quick brown fox jumps over the lazy dog" because it contains every letter of the alphabet.
Judges select winners based on the Zaner-Bloser Keys to Legibility: Shape, Size, Spacing and Slant. Participating schools hold their own handwriting competitions and select grade-level winners. Grade-level winners advance to state competitions, where judges select a public and private grade-level winner for each state. From there, judges select 18 public and private national grade-level semifinalists.
"The process of writing out letters plays a vital role in spelling, reading, writing, mathematics and motor skills development, so we want to encourage the teaching of both print and cursive handwriting," said Lesa Scott, president of Zaner-Bloser. "Research shows that learning and using handwriting impacts students' overall literacy development. We're very to proud to honor these students and their schools for their commitment to handwriting as a solid foundation for academic success."