First time Boston Marathon Runners ready to compete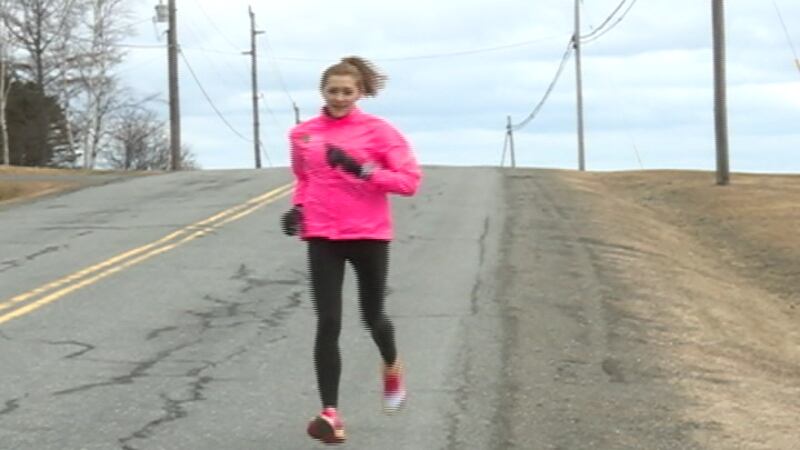 Published: Apr. 15, 2016 at 6:06 PM EDT
The Boston Marathon is the World's oldest continuous marathon. The run from Hopkinton to Boston is a dream for many distance runners including Stephanie Graves of Presque Isle will be competing in her first Boston on Monday.
Graves:"I am excited to be a part of such a historic running event. It is something I hope for a very long time. I put in a lot of hard work and am very excited to be there with all the Athletes and feel the energy of the City."
It has been a whirlwind couple of years for the Presque Isle runner. She gave birth to twins almost 2 years ago and shortly after their birth she started training again with the goal of qualifying for Boston. Last May, one day before the twins first birthday she qualified for Boston with her finish at the Maine Marathon in Portland
Graves:" It was kind of good after i had the girls I just started back into running. It was a good goal to get back into running and run a marathon and qualify for Boston."
Graves says training has gone pretty well
Graves:" Even though we live in Northern Maine and training is rough. It was a fairly mild winter I have been able to do all my long runs outdoors. Throughout the week on the treadmill has been a little monotonous. It hasn't been so bad overall and now it is getting warmer and the days are longer so I am just anxious to get back on the road on Monday."
The Presque Isle High School grad played soccer, skied and competed in track and field during her high school career. Graves says beginning the race on Monday will be a huge accomplishment for her. She says she will take in the sights and sounds of the 26 miles event
Graves:" Usually I listen to music while I run, but I think I will not take my music with me just because I have heard people are lined up the entire way of the race. I know some people who will be along the course and that will give me something to look forward too. I just plan on taking it all in. I am trying not to be so worried about my time and how i do and just remember it is the Boston Marathon and to have fun."
And Tracy Guerrette of St Agatha will also run in her first Boston. She is hoping to break 3 hours in the race.